Speaking at the special
BAFTA
screening of
the third and final episode of this series of Sherlock
, Steven Moffat spoke of the future of the show.
He explained that he and fellow writer Mark Gattis have actually plotted out the whole of series four and five.
He told audiences, "Rather excitingly, Mark and I, for no particular reason, we just got out of the rain and sat at the top of the [Sherlock] production bus… and we just started plotting out what we could do in the future.
"And we plotted out the whole of series four and five."
However, when
speaking earlier this week on Radio 2
he spoke of the scheduling difficulties the programme faced.
He joked that stars,
Benedict Cumberbatch
and Martin Freeman are "quite popular in the movies these days, so it's quite hard to schedule round them."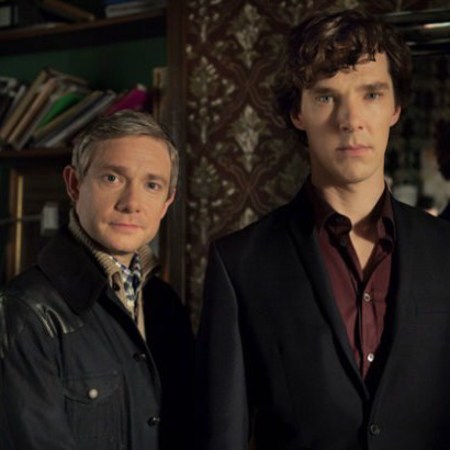 He did assure fans that the cast and crew are all "keen to continue".
Speaking at the award screening he hinted at the future of the show.
He said, "So we have got plans – but our plans don't tend to be 'Let's blow up the world or cast the most famous person in the world' they tend to be 'What exciting twists and turns can we add to this?' And I think we've got some crackers!
"The ideas we had that day, I thought were the best we've ever had."
With the new series dividing fans, might this be a case for quitting while they're ahead?
We don't want it going the way of
Downton Abbey
.
The show drastically dropped in the ratings and just aired in the US to some equally harsh reviews.
Should they make more Sherlock?
Yes yes yes (in the Herbal Essences advert voice)
74.58%
No, it's already weird and going down hill
3.95%
Only if they can keep the class of writing and actors - don't go Downton
21.47%
CHARACTERS TO DIE FOR REAL IN THE SHERLOCK FINALE?
THE TV SHOWS RETURNING IN 2014
MORE TV GOSSIP AND NEWS