Any fans of
Harry Potter
will agree, there's something about it that makes it just so festive.
We reckon it's a combination of the consistent screening of them on TV every year around
Christmas
time, the frequent appearance of snow, and the childlike excitement that can only be elicited by magical, fictional characters.
So whoever you're writing your list to; Santa or Dumbledore, take a trip to Hogwarts if you can.
Located just 15 minutes from Watford Junction train station the Warner Bros. Harry Pottor Studio, is fairly painless to reach and worth the trip.
For the next few months, the people behind the movie masterpiece, have given the set tour an extra Christmassy feel with
decorations
and a dusting of snow - all of which were actually used in the films.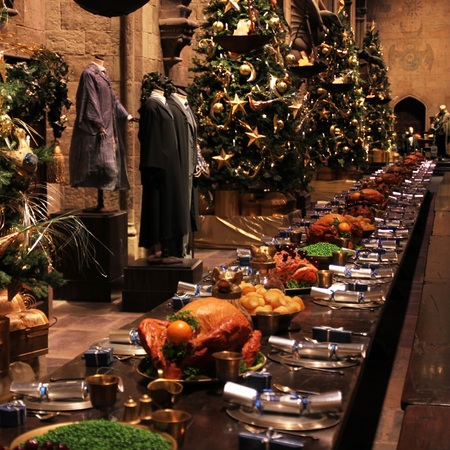 You can see gawp at the attention to detail, marvel at the skills of the set and
costume designers
and even get involved in some green screen action.
If you don't find yourself saying, "wow!" at least four times, you are made of stronger stuff than
us
.
There is someone there to explain all the different types of fake snow used, which you're allowed to get your fingers into - as any child would want to do.
As well as a room full of the incredible animatronics - including a fully mechanised Hagrid's head...all will be explained.
You can look into all the key rooms including, the Gryffindor common room, Dumbledore's office, Diagon Alley and many more - we wouldn't want to spoil the surprise.
For the kids, there is also a challenge to find snitches and stamp a
Harry Potter
passport on the way round.
We can't lie, we quite wanted one for ourselves.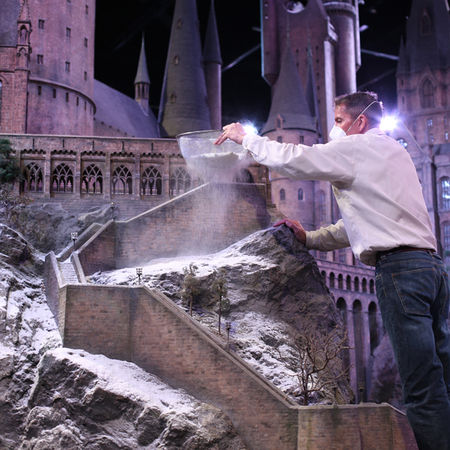 We just re-watched
Harry Potter and The Goblet of Fire
- Christmas vibes are at an all time high.
The festive feature runs until Monday 6th January. Prices start at £21.50, available from wbstudiotour.co.uk
HOW TO FEEL FESTIVE FOR FREE
HOW TO HAVE A STRESS-FREE CHRISTMAS
MORE CHRISTMAS JOY