GQ
magazine have added
Miley Cyrus
to their damning list of the least influential celebs.
Miss Cyrus takes the number six spot, coming in under
Justin Bieber
at number four, but ahead of
Lady Gaga
(11) and
President Obama
(17).
The mag obviously sees success and influence as very different things. We're not sure we're sold on that logic - but it makes for interesting reading.
GQ
said Miley was on the list for, "basically trying every inane strategy she could think of to rile up America's few remaining pearl clutchers."
That means an uptight and conservative person to you and me.
They added, "what's sad is that it totally worked."
Hmmm. Anyone else note the irony in mocking people for giving
Miley Cyrus publicity
and in doing so, piggy backing off her notoriety to get your own publicity?
Oh, and here's Miley's butt hanging out on the cover of Italian GQ. Just FYI.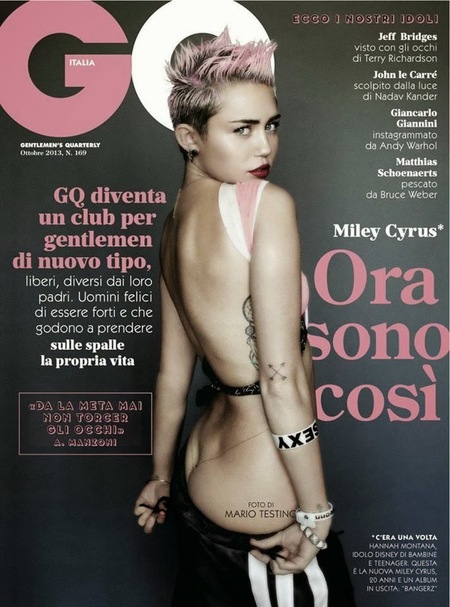 LADY GAGA'S HORSE VS. MILEY CYRUS' SPACE KITTEN
CELEBRITY TREND: MASCULINE SUITS
MORE CELEB NEWS