After
last week's revelations about Louise Thompson's sexcapades
she can't really surprise us any more.
That said, she did make a pact with
Lucy Watson
never to sleep with Spencer Matthews again - and as they've been buddies for all of 3 minutes we're as shocked as you that it didn't mean more to her.
That is of course if Spencer is telling the truth.
Last night was a he said/she said moment like no other, and with only a smelly rug and their word as evidence it's not exactly clear what went down in Spencer's bed.
So, how did Louise get herself there?
Enter
Phoebe
, in basketball shorts and animal print, because you know, she's SO
FASHION
.
She set up a dinner just for the cool kids. Seriously.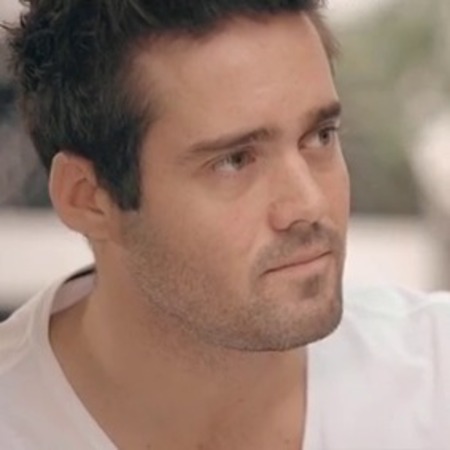 Although "people like Andy are off the list," Louise made it clear she is still pining as she told her, "I feel like at some point I will be with him."
That doesn't seem so likely by the end of the episode.
Phoebe then had a streak of prophecy about her when she told Louise, "I know what would piss Andy off, get back with Spencer."
Hmm...
We then got a window into possibly the most pretentious dinner party of all time, although we do like to see
Mark Francis
struggling with a large slice of cured ham.
As well as flowing drinks and hints galore about Spencer and Louise's possible hook-up, at this point we also finally heard Jamie Laing admit his feelings for Lucy!
Meanwhile Lucy admitted her's for Jamie.
Sadly for Jamie, she also told Binky, "It's not going anywhere" because of the old classic: Trust.
We realise trust is a very good reason, these people just bring it up more than most. Like going into battle, breaking the law together, deepest darkest secret-style often.
Back to the dinner; Spencer casually mentions his text conversation with Lucy, in which she told him "a part of me with always miss you".
Jamie believed this was unintentionally callous. We are SURE it was not.
Fast forward to permanently glossy-eyed
Andy Jordan
and it was time for him to get some more
song-writing
material.
Mid bromantic chat with best friend Stevie J, Spencer arrived to tell him something he was "not going to like".
Although it does not take a detective to work this out, we were on the edge of our proverbial seats.
Then he dropped the Louise sex-bomb - that sounds like he literally dropped her, looking extra hot - we mean his claims that they "hooked-up" the previous night.
Spenny then told Andy, "It happened, and I'm sorry. I didn't mean to hurt you."
And really stuck the knife in when he added, "she loves you so much."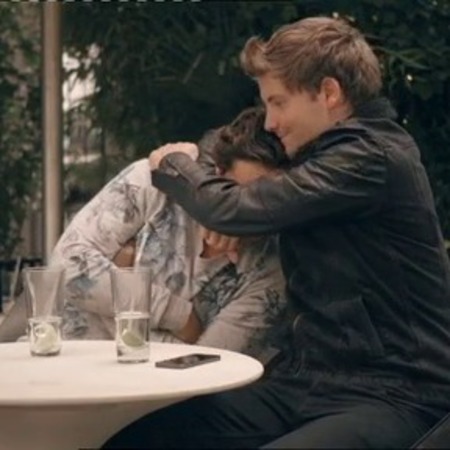 Andy then went full Shakespearean tragedy when he said, she should be scared of him finding out, because "I'm probably never going to speak to her again."
Bold claim Andy, bold claim.
The rest of the episode was like the hardest
Poirot
you've ever seen. As the two best liars on TV, it was time to pick who you thought was telling the truth.
And as it's not smello-vision, the rug that may or may not have smelt like sex was not going to work as evidence.
It's clear people are struggling to believe that it's a lie.
Louise lies about having sex a lot, and well, Spencer has sex A LOT.
The final show down between Louise and Spencer ended on her storming off shouting, "literally fuck you Spencer."
Which seemed like an odd choice of words under the circumstances...
What the trailer here. You have been warned.
REVEALED: MADE IN CHELSEA GOSSIP AND NEWS
DOES JACK WHITEHALL AND HIS DAD MAKE GOOD TV?
MORE TV NEWS AND GOSSIP