Victoria Beckham
was at the Harpers Bazaar Women of the Year Awards last night and had a special someone on her arm.
The designer
chose to celebrate her Special Contribution To Fashion award with her 14-year-old son Brooklyn.
The eldest Beckham boy looked happy to let his mother cuddle him, while the world let out a collective, "aww".
This isn't the first time Vicky B has replaced her football hubby
David
with her son.
She turned up to the Glamour Awards to win Woman Of The Decade in June
with the same date
.
At that ceremony she joked, "Thank you to Brooklyn, my date tonight and the most handsome man in the room, even though he's avoiding his homework."
Maybe Brooklyn had another essay he wanted to dodge...?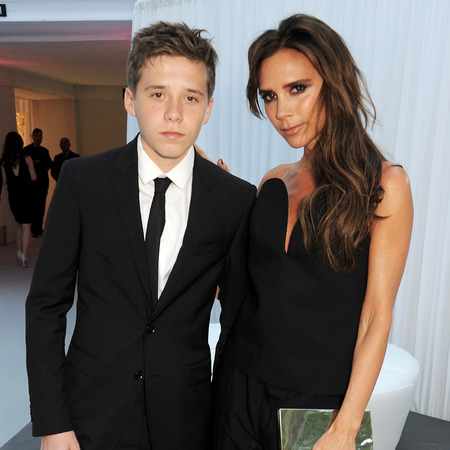 VICTORIA BECKHAM EARNS HOW MUCH A DAY?
PROOF TOM AND GIOVANNA FLETCHER ARE TOO CUTE
MORE FROM CELEBLAND