When you make a video in which you ride a wrecking ball naked, you are just asking for people to royally take the piss.
That is exactly what
Miley Cyrus
did when she enlisted the creepy brilliance of Terry Richardson - the man behind
THOSE photos
, the Kardashian sister's latest
campaign for Lipsy
and Lady Gaga's
butt cover art.
So we've collected five of our favourites parodies here for you.
Miley Cyrus' Wrecking Ball parody: Betty White
Miley Cyrus' Wrecking Ball parody: Greg James
Miley Cyrus' Wrecking Ball parody: The original man on Vine
Miley Cyrus' Wrecking Ball parody: Animals
The Hedgehog
The Pug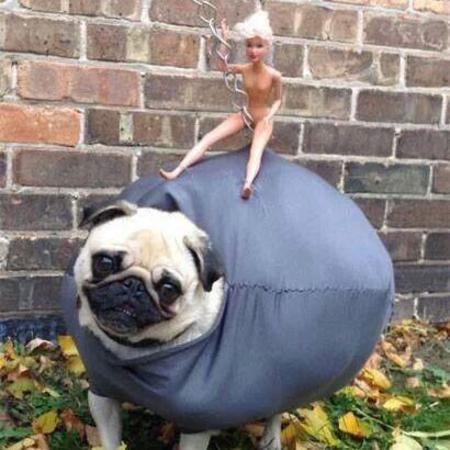 Miley Cyrus' Wrecking Ball parody: Construction workers union
Which is your favourite? Tweet us
@handbagcom
WELCOME TO MILEY'S 'SCARED OF GROWING OLD' WARDROBE
TGIF: 4 VIRAL VIDEOS TO HELP YOU WASTE TIME
MORE CELEB MADNESS