It seems like a pop star can't release a music video without it being banned somewhere.
Well,
Britney Spears
' latest video for
Work Bitch
has been declared too racy for UK TV before 10pm.
And it seems Britney herself would like to have released something a little more PG.
But with the Mileys and Rihannas of the world producing highly sexualised content all the time, the singer felt the pressure to release something similar.
She spoke to
TMZ
about the personal edit she had to make to the director's cut of her video.
She explained, "A lot of sex goes into what I do. But sometimes I would like to bring it back to the old days when there was like one outfit through the whole video, and you're dancing the whole video, and there's like not that much sex stuff going on.
It's about the dance and it's about being old school, it's like keeping it real and just making it about the dance.
I'd love to do a video like that."
As a mother of two she claimed to want to keep some of the more extreme content out of the clip.
She continued, "Oh my god, we showed way more skin and did way more stuff for the video than what is actually there.
Like, I cut out half the video because I am a mother and because, you know, I have children, and it's just hard to play sexy mum while you're being a pop star as well.
"I just have to be true to myself and you know, feel it out when I do stuff."
However, the director Ben Mor has claimed that the video was fully in her control.
He told
Entertainment Weekly,
"I don't know if it's being misinterpreted or not, but Britney's in control of every aspect of the video, from the concepts to the setups to everything.
There's nothing that we shot that she didn't approve of."
He went on, "They might change their mind after the fact, but Rihanna, Miley Cyrus, and Britney Spears are all very much in control of their image."
We'd love to see another choreographed Britney classic...dig out the lime green crop top and velvet trousers Brit.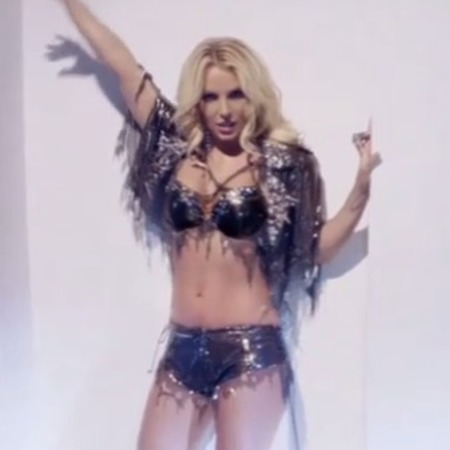 MILEY CYRUS TAKES HER VAGINA TO A PHOTOSHOOT
RIHANNA'S HALF NAKED IN POUR IT UP VIDEO - ARE YOU BORED YET?
RIHANNA BARES ALL IN NEW POUR IT UP VIDEO