Not content with selling fruit and veg, Tesco have entered the tech market by launching the Hudl - an Android running tablet that will be family focussed. Take a look at the device in more detail
Looks like a nifty bit of kit and if you're a bit of a technophobe the Hudl is easy as using a toaster.
Tesco Chief Executive, Philip Clarke, says: "Hudl is a colourful, accessible tablet for the whole family to enjoy. The first stage in our tablet offering, it's convenient, integrated and easy to use with no compromise on spec. Customers are quite rightly very discerning about the technology they buy so we knew we had to be competitive on all fronts."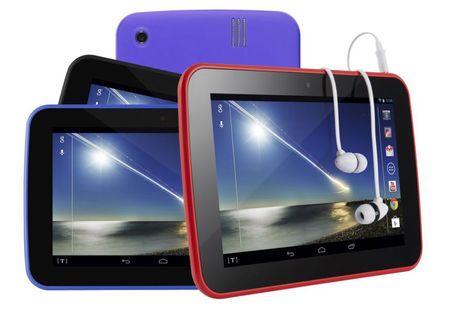 The Hudl comes in four different colours and will be priced at £119 or £60 if bought through the Clubcard loyalty scheme, the Hudl is an absolute bargain.
Get yours from September 30.
SIMPLE TABLET BUYING GUIDE
SAMSUNG MEGA: HUGE PHONE OR TINY TABLET?
GADGET REVIEW: SAMSUNG GALAXY TAB 2 7.0