Karl Lagerfeld
. Bonkers or misunderstood genius? Now you can judge for yourself by delving into Karl's mind via the wonderful new book
The World According to Karl.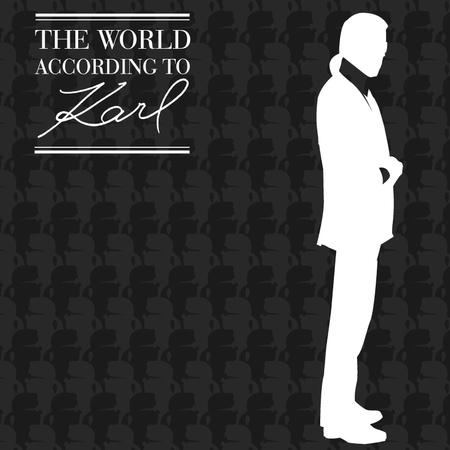 Karl has been known to have some pretty
stupid
profound musings, Let's take a look at some of his best:
On being skinny
"Some people say to me you're too skinny, but never a skinny person says that to me, only people who could lose a few pounds say that."
On feminism
"I was never a feminist because I was never ugly enough for that."
On Karl
"I am basically the most superficial person in the world."
On wearing fur
"In a meat-eating world, wearing leather for shoes and even clothes, the discussion of fur is childish."
On sweatpants
"Sweatpants are a sign of defeat. You lost control of your life so you bought some sweatpants."
The World According to Karl
(Thames & Hudson) is out now priced £18.95
THE 10 WEIRDEST GUINNESS WORLD RECORDS
READER REVIEW: COCO'S SECRET BY NIAMH GREENE
MIRANDA KERR READS "NATURAL HISTORIES"