A life-size wax figure of
Justin Bieber
is being displayed at Tokyo's Madame Tussaud wax museum beginning today.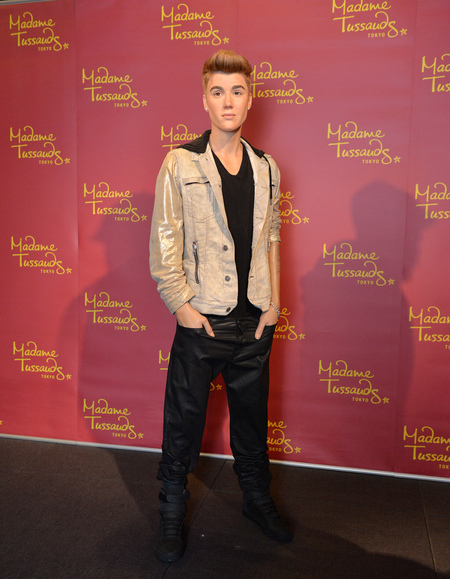 The waxwork has been created to commemorate the Biebster's first visit to Japan in two years and will remain on display for a limited run until October 20 (just in time for Halloween...).
Fans of the star swarmed the museum to get a photograph with the figure.
The Canadian popstar
recently added
a tattoo of his mother's eye to his collection.
JUSTIN BIEBER TAKES A PEE IN A RESTAURANT KITCHEN MOP BUCKET
JUSTIN BIEBER UPLOADS ANOTHER TOPLESS SELFIE ON INSTAGRAM
BIEBER'S OVERNIGHT ESSENTIALS: JELLYBEANS AND CONDOMS