Beyoncé
brought New York's Coney Island to a standstill as she hit the town to film for what is rumoured to be her latest music video.
She was mobbed by adoring fans as she was seen having a blast riding a roller coaster, walking along the board walk and having a dance-off with some shirtless fans.
Fans were stunned when they saw their idol, who apparently rode the roller coaster for two hours with a bunch of extras.
A woman was even trapped on a
ferris wheel for 30 minutes
after Bey hijacked the attraction for filming.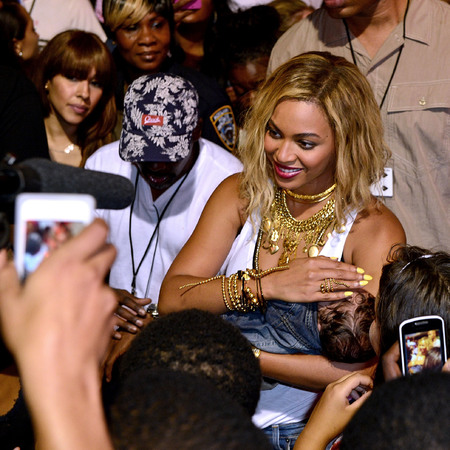 One fan told E! News, "It's a very great day today, it's good luck for me and all her fans. She came to Brooklyn. Beyoncé came to Brooklyn to see us!"
The fan continued, "We saw her when she was riding on the rides. First two times it was her backup dancer. The third time it was her. She was sitting in the front. She was holding on to her hat, so we knew it was her...Pretty cool."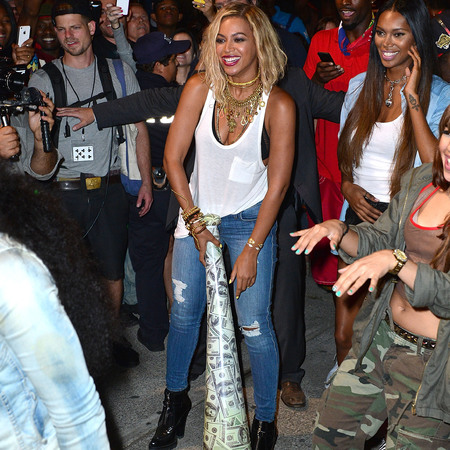 One fan captured the star busting some moves in a dance-off.
BEYONCE BEAUTY SESH TRAPS WOMAN ON FERRIS WHEEL
BEYONCÉ AND JAY Z BREAK UP POST-VMA FIGHT
BEYONCE HITS VMAS AFTERPARTY IN FIGURE-HUGGING LBD