A new infographic shows how the rise of mobile phone use has led to the decline of face-to-face conversations and interactions.
The factual nuggets about our dependence on mobiles has been put together by
LiGo
and shows that we are now relying on text messages more than chatting.
The graphic also shows what a key role mobiles play in our love life with 55% of people admitting to flirting over text, 38% of people sending suggestive photos and 24% using their phones to arrange affairs.
Take a look...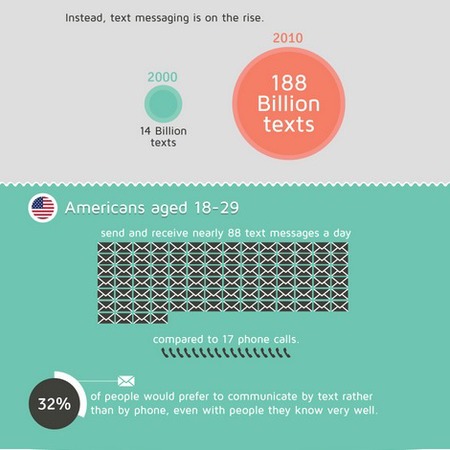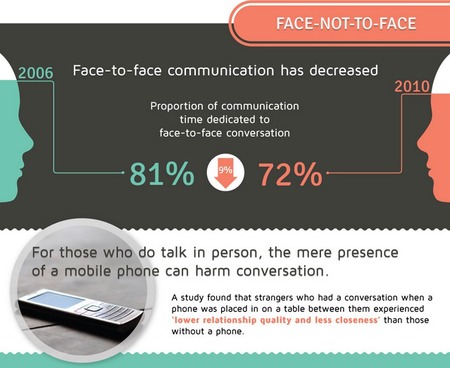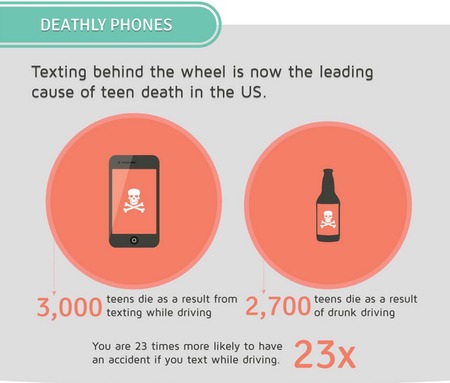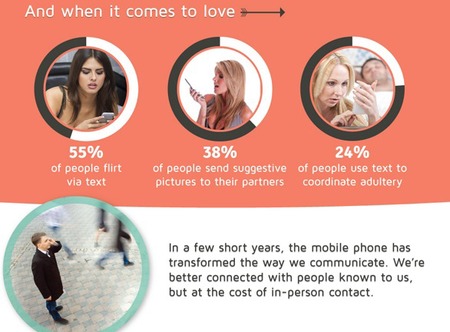 BUDGET IPHONE RUMOUR ROUND-UP
IKEA'S NEW CATALOGUE SHOWS THE FURNITURE IN YOUR HOME
SUPERMODEL COCO ROCHA GIVES VERDICT ON GOOGLE GLASS