EastEnders
' newcomer
Kate Magowan
has revealed that her character Sadie Young will be bringing many secrets when she makes her debut on the show next week.
Sadie will be hitting Walford next week as she becomes the new owner of the salon Booty, taking over from Tanya Cross.
While the new arrival's main focus will be the salon within the first few weeks, Kate admits it won't be long before her character delivers some pretty shocking storylines.
Speaking to
Inside Soap
, she said, "Sadie's a bit of a mystery - there's a lot more to her than first meets the eye. She is an incredibly private person, and doesn't give anything away about her personal life.
"But there's a lot of stuff to be revealed later on, and that's where the drama will be. She's a very interesting and intriguing character to play, which is so exciting for me."
She added, "I've never had a chance to have a crack at a long-running character before. It's a challenge - I'm really looking forward to Sadie's journey. It's fantastic to be part of a show like this."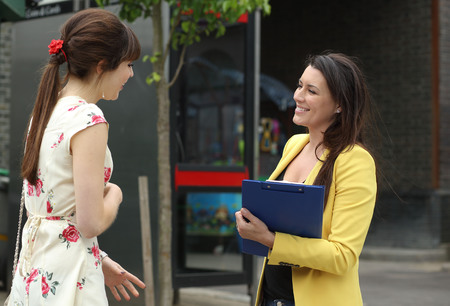 The actress has admitted however, that it can sometimes be difficult to keep the storylines a secret, especially from nosey pals.
She said, "It's not too tricky to keep storyline secrets when they're big ones.
"But I do have a couple of friends who are fans, so I may have to steer clear of them - or do my best to be incredibly vague!"
Kate is an established actor, having played parts in Silent Witness, the Bill and Primeval. Here she is talking about starring in 2012 horror Elfie Hopkins
Are you excited to see Sadie Young hit Albert Square next week?
HELEN FLANAGAN'S EGO AS BIG AS HER CHEST AS SHE DECLARES HER BOOBS 'THE BEST, EVER'
RIHANNA WINS COURT BATTLE AGAINST TOPSHOP
5 MOST ADDICTIVE TV SERIES YOU NEED TO CATCH UP ON