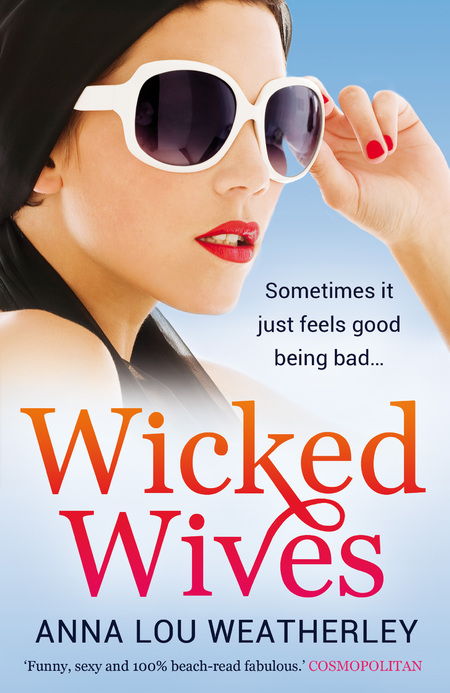 Reader Profile:
Alexandra Clancy
"Hi, I'm Alexandra. I work full time as a support assistant, but I enjoy writing a beauty and lifestyle blog in my spare time. I love reading books and magazines to escape everyday life. My favourite chick lit authors are Victoria Fox, Jackie Collins, Tasmina Perry and lots more. I also enjoy reading Jodi Picoult and Diane Chamberlain, whose books stay with you a long time after reading. I'm really excited to be joining Handbag's Book Club and can't wait to get stuck in!"
Wicked Wives by Anna-Lou Weatherley
Wicked Wives
is Ana-Lou Weatherly's second novel. I was looking forward to reading this book as I had really enjoyed her first novel,
Chelsea Wives
.
Wicked Wives
is based around the lives of Ellie, Victoria and Loretta. Ellie is living a new life with her husband, desperately trying to keep her past a secret from her new world. The story also follows the troubles that Ellie's 18-year-old daughter Tess manages to get herself into, although Ellie has no idea just how out of control Tess is becoming.
Ellie's author friend Victoria is desperately trying for a baby with her husband after suffering from a tragedy, with nobody realising just how far she will go to get what she wants. Then there's Loretta, a gold digger whose husband has just committed a crime, leaving her to deal with the consequences.
All three main characters are linked to one lothario - Tom Black. He is their past, present and future - whether the ladies like it or not; they can't stay away.
The story shows how the three characters are linked and, unknown to them, how they're all secretly fighting for the love of the same man. Of course, there is going to be trouble along the way as the three ladies join the battle.
I loved this book. It's perfect escapism and I couldn't help but keep picking it back up. There are twists in the story and it is not predictable as some can be. I highly recommend this book as a perfect summer read.
Handbag Reader Rating:
4.5/5
To buy this book and check out other reader reviews,
click here
.
Would you like to review books for Handbag.com?
JOIN THE HANDBAG BOOK CLUB & RECEIVE FREE BOOKS
READER REVIEW: THE FARMER'S WIFE BY RACHAEL TREASURE
READER REVIEW: PRECIOUS THINGS BY COLETTE MCBETH