Sorry ladies – but
Fifty Shades of Grey
author E.L. James has revealed that odds-on favourite Ian Somerhalder will not be playing Christian Grey in the upcoming movie adaption.
Despite the smouldering
Vampire Diaries
star being the favourite choice, and saying he would be totally up for the part, E.L. James confessed he was not in the running at Comic-Con.
A source told
US Weekly
, 'E.L. was at a Comic-Con party July 20 telling people the part won't go to Ian.'
We're sure Ian is a bit gutted after mounting a PR campaign to secure the role. Talking to Ryan Seacrest on KISS-FM in April, he said, 'I have the book and I just started reading it. That would be a pretty incredible thing, and hopefully that could pan out...Beyond the shadow of a doubt, I think that would be a phenomenal opportunity.'
So who will it be? Well, it's not Garrett Hedlund either we can tell you that.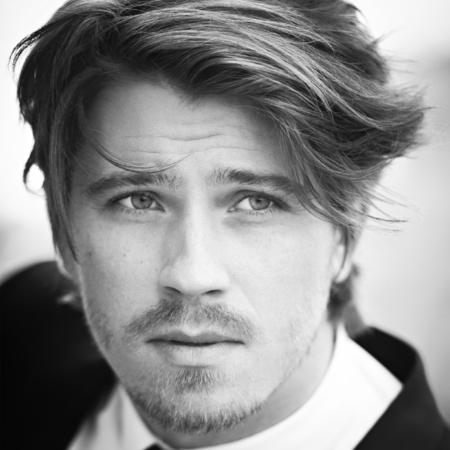 Kirsten Dunst's boyfriend turned the part down because it would take up too much of his time. A source told the mag, 'Doing a possible trilogy was too big a commitment, and producers wouldn't let him do just one film.'
The only confirmed casting decision so far has been
director Sam Taylor-Johnson, which was announced in June.
So who is left? Henry Cavill, Ryan Gosling, Robert Pattinson? Who knows.
Here are the other names that have been linked to the role - vote for who you think should play Christian Grey and let's see if we can't get this thing straightened out...
Who should play Christian Grey?
Have we missed out your favourite actor? We're terribly sorry. Let us know below...
EL JAMES WANTS TO GET DRUNK WITH 50 SHADES DIRECTOR
50 SHADES OF GREY FILM TO HAVE SCENES CUT?
HOW TO WRITE A BESTSELLING BONKBUSTER