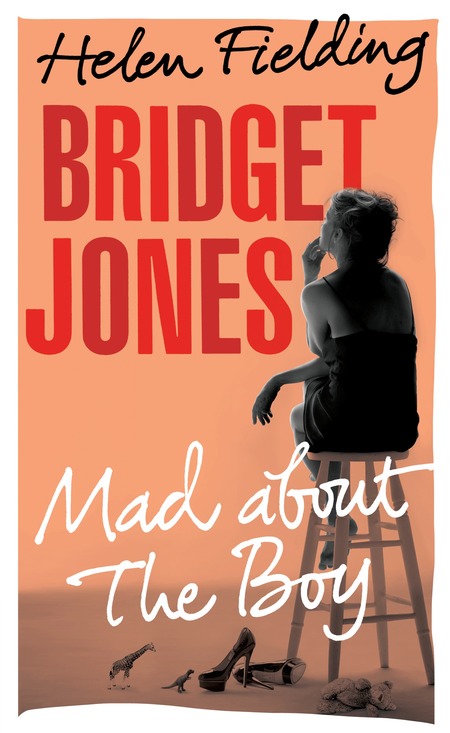 Check out the newly unveiled cover for the third instalment of
Bridget Jones: Mad About The Boy
by Helen Fielding!
What do you think? Good, bad, boring?
When Helen Fielding first wrote Bridget Jones' Diary, charting the life of a 30-something singleton in London in the 1990s, she introduced readers to one of the most beloved characters in modern literature.
The book was published in 40 countries, sold more than 15 million copies worldwide, and spawned a best-selling sequel,
Bridget Jones: The Edge of Reason
.
Then the books were turned into
THOSE
major blockbuster films starring Renée Zellweger, Hugh Grant and Colin Firth. Who doesn't remember the
Raining Men
fight scene?!
With her hotly anticipated third instalment,
Bridget Jones: Mad About the Boy
, Fielding introduces us to a whole new phase of Bridget's life set in contemporary London, including the challenges of maintaining sex appeal as the years roll by and the nightmare of drunken texting, the skinny jean, the disastrous email cc, total lack of twitter followers, and TVs that need 90 buttons and three remotes to simply turn on.
Excited?
Bridget Jones: Mad About The Boy
by Helen Fielding, £18.99 in hardback, available from 10 October 2013.
To find out more visit the
Facebook page
or follow @vintagebooks #BridgetJones on Twitter.
Are you looking forward to the new
Bridget Jones
?
LADY GAGA'S EX BFF RELEASES TELL-ALL BOOK
EL JAMES WANTS TO GET DRUNK WITH 50 SHADES DIRECTOR
MILLS & BOON LAUNCH ROYAL BABY BOOK