After having several disagreements and creative differences with Queen bandmembers,
Sacha Baron Cohen
has pulled out of the Freddie Mercury biopic.
The
Ali G
actor is said to have wanted to produce a gritty, R-rated approach to the iconic singer's life, however the late star's former bandmembers, who have director and script approval, disapproved and fancied a more PG and family-friendly approach to the musician's life. BORING!
Sacha had brought in writer Peter Morgan and directors David Fincher and Tom Hooper, who he worked with on
Les Misérables
, but they were apparently rejected by Queen.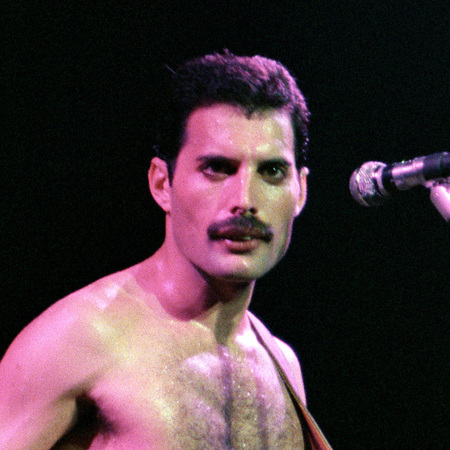 Now that Sacha's pulled out, possibly the worst news the biopic could receive, it's been rumoured that Hollywood superstar Johnny Depp could be the next in line to play the legendary Freddie.
We must admit, we're pretty gutted about the whole thing.
Don't get us wrong, we love a bit of Johnny but how perfect would Sacha Baron Cohen have been for this role? Just look how much the two look alike, Sacha would've pulled it off easy, no?
Never fear, we'll still be seeing Sacha in this...
Looks good, eh?
Anchorman 2: The Legend Continues
hits cinemas later this year on 20 December.
LAW & ORDER DENNIS FARINA PASSES AWAY AT AGE OF 69
WHAT DO YOU THINK OF ONE DIRECTION'S NEW VIDEO FOR BEST SONG EVER?
WILL KEEPING UP WITH THE KARDASHIANS END IN 2015?