Lucy Watson
has left Chelsea, we repeat Lucy Watson has left Chelsea.
Before you start panicking, she hasn't left the show.
No Lucy is now living in a house in good old Surrey weeks after
Millie Mackintosh left Chelsea
for a new flat in Peckham.
The reality star is still recovering from the shocking news that Spencer Matthews cheated on her in Greece so we think getting away from Chelsea for a while is just what she needs.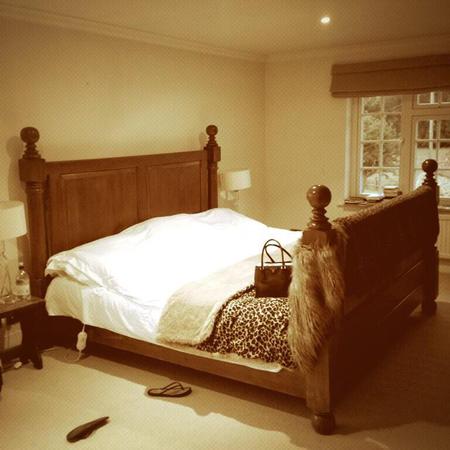 Lucy uploaded a snap of her new bedroom captioned, "So nice to be at my home in Surrey and relax. ❤ My big custom made bed"
Considering she just got back from a holiday in Zante full of sun, drinks and hot men, we bet she's going to be taking it easy for the next few days.
What do you think?
LUCY WATSON REVEALS NEW SUMMER HAIR
FRANKIE SANDFORD SHOWS OFF HER BABY'S FIRST CONVERSE
HENRY CAVILL IS DATING KALEY CUOCO
?