Lady GaGa
has performed in public for the first time since her surgery, singing the national anthem at New York City's Gay Pride rally last night.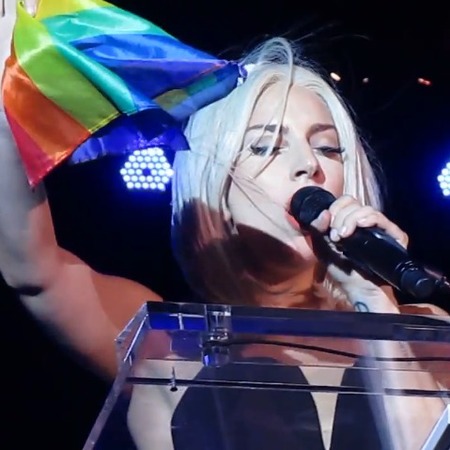 In a moving speech, she said "We are not a niche. We are part, a big giant part of humanity. It's time for us to be mainstream.
"My LGBT friends and fans always said to me 'I knew Lady GaGa when... well, look who the star is now.
"Now I get to say that I knew *you* when. Now I get to say I knew you when you suffered, when you felt unequal, when you felt there was nothing to look forward to. I knew you then and I knew you when, but I really know you know."
After her speech ended, she performed the national anthem a cappella, and it sounded great.
Watch her performance and let us know what you thought below.
WOMEN TAKE 6 OUT OF 10 SPOTS ON FORBES MOST POWERFUL CELEBRITIES LIST
9 SMASH HIT SONGS REJECTED BY OTHER ARTISTS: GAGA, RIHANNA AND MORE
LADY GAGA BEING SUED BY FRENCH ARTIST ORLAN FOR PLAGIARISM?