Of all the guys we would expect
Cara Delevingne
to get flirty with, Geordie Shore's Gaz Beadle didn't exactly spring to mind.
But it looks like the unlikely pair have struck up an instant friendship after sending a few "who can drink more on a night out " messages on Twitter.
Back then a source told The Sun, ""It's been going on for about two weeks. Cara has a real crush on Gaz and he's lapping it up. He can't believe his luck.
"Cara doesn't really have a type so none of her pals are surprised she's attracted to Gaz."
Now the model and reality star have been making daily phonecalls full of flirting and banter.
Speaking to
Yahoo OMG
, Gaz confirmed, "She obviously watched the show – and I didn't have a clue who she was – but she started following me on Twitter.
"One of my mates said, 'as if she is following you', so I sent her a DM saying, 'why the hell are you following me?' and she said, 'hello to you too!' so I said, 'you must have a wild side to be following me' and she said, 'a wild side? You have no idea!'.
"Then we started having banter over direct messages about who would 'have it' on a night out and who would win and who could party more."
"I got her number and we've just been having banter, it's her birthday night out soon so I would go there."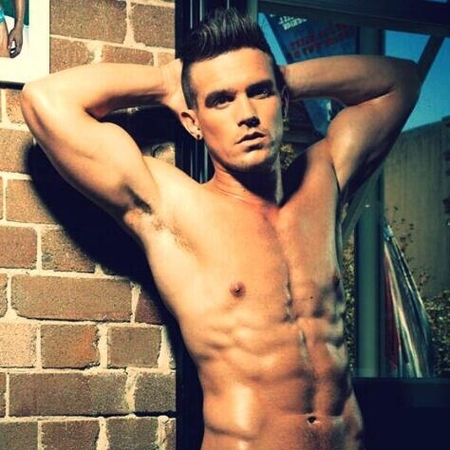 Gaz has now revealed, "We speak every day. She's the most down-to-earth, wicked bird ever. We're total opposites but we get on really well.
"We always send each other pictures and videos of where we are."
Gaz joked, "I'm going to impress Cara by meeting her in Maccy Ds, getting her a quarter pounder cheeseburger meal, then take her to the nearest bar to get smashed."
We can't wait to see what sort of shenanigans Cara and "The Parsnip" (for those of you who don't know, that's Gaz's nickname in reference to his manhood) get up to as her 21st birthday bash in Ibiza in August.
Do you think these two would make a good pair?
CARA DELEVINGNE LOVES KISSING GIRLS
KATY PERRY AND JOHN MAYER ARE BACK TOGETHER?
WATCH: ONE DIRECTION STRIP OFF TO THEIR UNDERWEAR