Rita Ora and her BFF
Cara Delevingne
treated fans to a surprise joint performance at the DKNY Art Works party in London this week.
While Rita had always been booked to perform, Cara decided to literally join the party as she jumped on stage and took control of the mic from her wifey.
Considering Cara was hosting the event, we aren't surprised that these two decided to have a bit of fun on stage together.
Check out the video below...
And here's another one where theya re singing and grinding together like "Wifey's" do.
Just in case you can't see Cara's facial expression, here's clearer snap.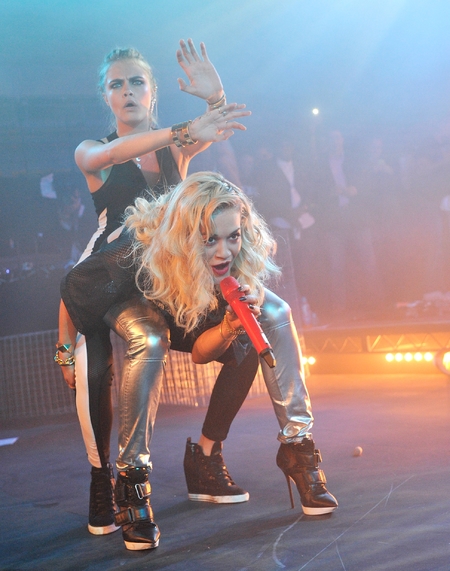 Check out all these other videos we've put together of
Cara showing off her vocal chops
.
Don't you just love these two?
CARA DELEVINGNE AND RITA ORA : A FRIENDSHIP IN PICTURES
FILM REVIEW: STUCK IN LOVE
CARA DELEVINGNE LOVES KISSING GIRLS