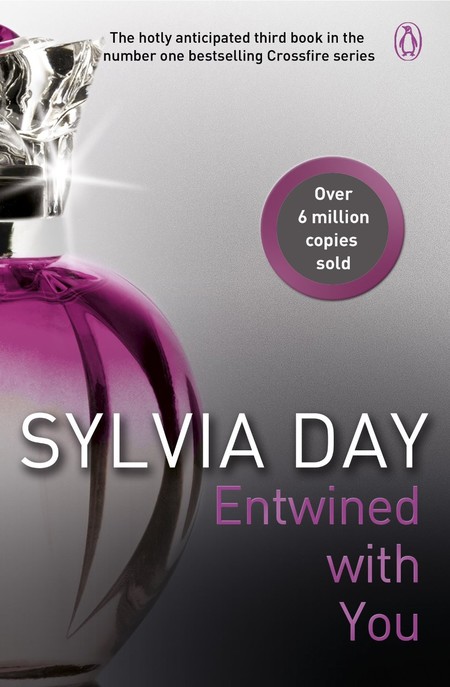 What's it about?
Have you been living under a rock?!
Entwined With You
is the third book in the
Crossfire series
about the sinfully sexy relationship between Eva Tramell and millionaire Gideon Cross. Yes, it's a bit like
Fifty Shades of Grey
but soooo much better!
First we had
Bared To You
, then
Reflected In You
and now
Entwined
, a deliciously dark erotic romance about a couple who's desire for each other is exciting and dangerous at the same time.
She's got serious issues from her past and so has he, which means they both have intimacy and sex issues. Throw in some martial arts, explosive scenes and mind-blowing erotica and you've got a pretty darn good book in our eyes.
Why should I buy it?
Over six million copies of the
Crossfire series
have sold so far, so if you're anything like us you just want to know what happens after the massive 'murderer' cliff hanger at the end of the last book.
If you've never picked up one of
Sylvia Day
's amazing books, she's a clear, concise and gripping writer who just about manages to reign in the weird cheese-factor that can take over her erotic competition.
For fans of the series, we don't think you'll be pleased with the way Eva and Gideon's story ends. That is until you read the cheeky note from Sylvia on the last page, which reads, " Yes, dear reader, you're right. This can't possibly be the end. Gideon and Eva's journey isn't quite finished yet. I look forward to seeing where they'll take us next."
Woop woop
See what people are saying about Sylvia's new book on Twitter...
Tweets about "#EntwinedWithYou"
Our favourite bit
Every sex scene. They're just so sexy, it's embarrassing.
Handbag Rating:
4.5/5
Click here check out other reader reviews and to buy the book.
Would you like to review books for Handbag.com?
JOIN THE HANDBAG BOOK CLUB & RECEIVE FREE BOOKS
READER REVIEW: THE AFFAIR BY GILL PAUL
TOM OF MCFLY'S WIFE GIOVANNA FLETCHER RELEASES DEBUT NOVEL
LEONARDO DICAPRIO TO ADAPT 'THE SHINING GIRLS'