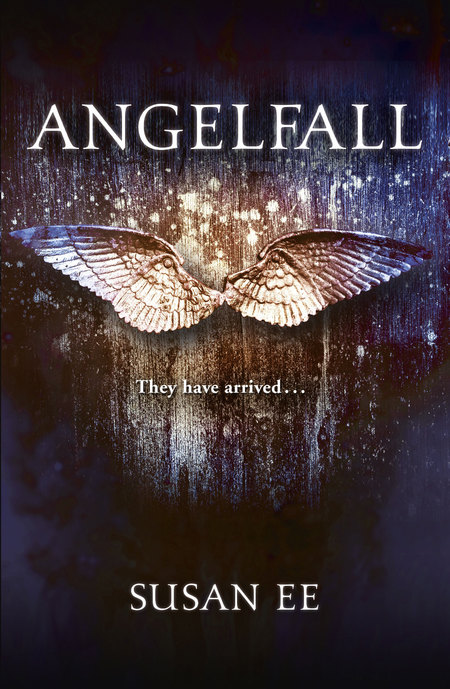 What's it about?
Planet Earth has been destroyed by angels and it's a battle for survival. When Penryn's little sister Paige has been abducted, she goes on a mission to get her back with the help of Raffe, an injured angel.
On their journey they find half eaten people, plans for attacking the enemy and why it's forbidden for an angel to fall in love with a human.
Angelfall
is the first book in the Penryn and the End of Days series - we predict it's going to be HUGE!
Why should I buy it?
There are no annoying filler chapters in Angelfall. Every single page leaves you hungry for more and when you get to the end you're literally desperate for the second book. Slightly annoying as you'll have to find out what happens next in October 2013.
Film rights to the Penryn and the End of Days series have been snapped up and will be produced by Sam Raimi who directed
Spider-man
and
Oz the Great and Powerful
.
Originally self-published in 2012,
Angelfall
has an online cult following, with over 8,000 five star rated reader reviews. Here are what people are saying about
Angelfall
on Twitter:
Tweets about "#angelfall"
Our favourite bit
When Penryn meets twins Tweedledum and Tweedledee, the humans who know everything and are key to attacking the evil angels. It's reminiscent of the Weasley twins in Harry Potter!
Handbag Rating: 4.5/5
Click here
check out other reader reviews and to buy the book.
Would you like to review books for Handbag.com?
JOIN THE HANDBAG BOOK CLUB & RECEIVE FREE BOOKS
READER REVIEW: THE AFFAIR BY GILL PAUL
TOM OF MCFLY'S WIFE GIOVANNA FLETCHER RELEASES DEBUT NOVEL
LEONARDO DICAPRIO TO ADAPT 'THE SHINING GIRLS'