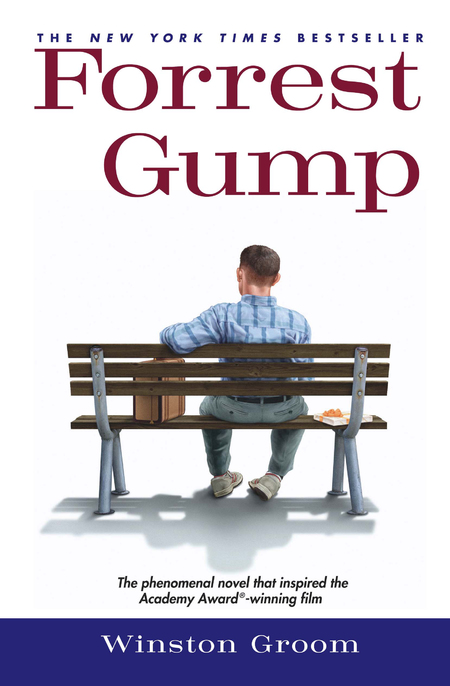 We all know big budget movies like
The Hunger Games
,
Twilight
and
Harry Potter
are based on books, but did you know Forrest Gump was based on a book too?
Here are a few book to movie adaptations that you might not be aware of. The question is, will you be able to read them without picturing the Hollywood makeover?
Forrest Gump by Winston Groom
First published in 1986,
Forrest Gump
is the story of a young man bumbling his way through key points in American history. When it was made into a film starring Tom Hanks (who later won an Oscar for the role), the author admitted the character had been 'sanitized' to suit movie audiences. He reportedly envisioned actor John Goodman as the perfect Forrest.
Fight Club by Chuck Palahniuk
The cult tale of an insomniac who creates an underground fighting ring was created by author Chuck Palahniuk in 1996. The gritty film version starring Edward Norton and Brad Pitt was made three years later and gained a huge following despite iffy box office stats.
Stardust by Neil Gaiman
Most of us remember the film starring Robert De Niro, Sienna Miller, Claire Danes and Michelle Pfeiffer, but how many can say they've read the original book written by fantasy legend Neil Gaiman (who's also a writer on
Doctor Who
). The book, about a fallen star and a boy from the Victorian-esque village of Wall, was published in 1999 but the film didn't follow until 2007.
Marley & Me: Life and Love with the World's Worst Dog by John Grogan
Jennifer Aniston and Owen Wilson may have given the story of naughty puppy Marley a Hollywood twist, but spare a thought for John Grogan who actually had to live with the real-life Marley! Based on a true story of one family's love for their dog, despite his massive behaviour issues, the book is a lovely account of man's best friend.
Jurassic Park by Michael Crichton
Who doesn't remember the raptor kitchen scene where the kids are hiding in the oven? If you're a sucker for 90s nostalgia you can read the book that started it all.
Will you be reading these books?
VICTORIA BECKHAM READS DIANE VON FURSTENBERG AUTOBIOGRAPHY
IDEA TO IPHONE: HOW TO CREATE YOUR OWN APP
IS THIS THE MOST SEXUALLY FRUSTRATED CITY IN THE UK?