Cheryl Cole
sent pregnant Kim Kardashian a lovely tweet of support on
Twitter
leading to Kim sharing love for Chezza as well.
Cheryl got the ball rolling with a long tweet as she said, "Dear @kimkardashian. Hi Gorgeous lady! Just wanted to send you a tweet to say I think you are an incredibly beautiful woman inside and out.
"I can only imagine how tough it is to be heavily pregnant and feeling extremely vulnerable on top of some of the daily criticism you take!"
She also added, "I admire your tenacity and send you my best wishes with the rest of your pregnancy #enjoyyourblessing x"
So sweet right?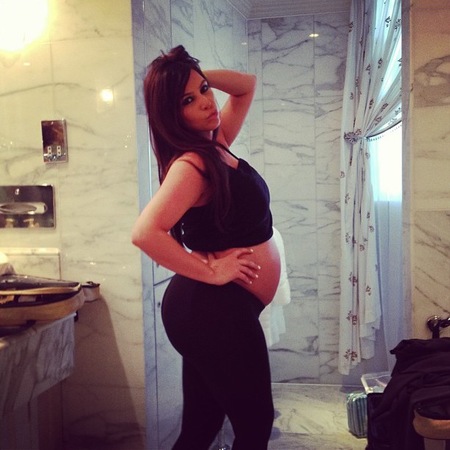 Naturally Kimmy shared some love when she read the tweet.
Kim replied, "@CherylCole your message really touched me! Thank you so much for the support & positivity! Its so important for women to feel confident & at peace during this amazing time! Your sweet tweet really made me smile! Xoxo"
Kim, who is expecting her first child with Kanye West, has received some pretty harsh criticism about her fashion and lifestyle choice during her pregnancy and we thinik Chezza was right to stick up for her.
Funny enough, back when Cheryl was fired from the Kim expressed her dissapointment at the news.
So do you reckon these two will become BFFs now Chezza has moved out to LA?
IS ARIANA GRANDE THE NEW CHERYL COLE?
KIM KARDASHIAN SHOWS OFF PINK NAILS
FILM REVIEW: THE GREAT GATSBY