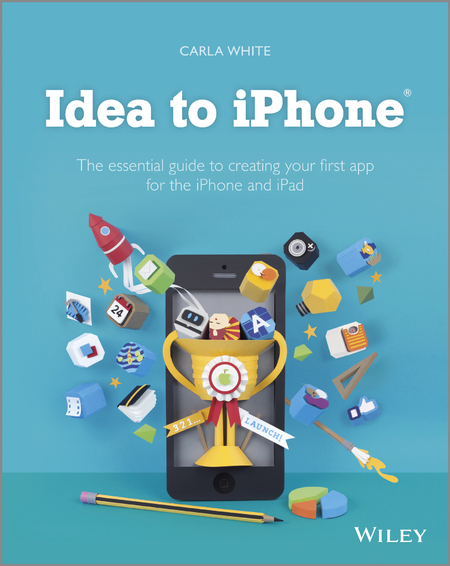 If you've got an idea for an incredible app but you don't know where to start or who to talk to, it's easy to just give up and miss a great opportunity.
Luckily, we've delved into the pages of
Idea to iPhone
by Carla White to discover some top tips, handy hints and expert advice to help you avoid hefty bills.
In this exclusive extract, Carla debunks the myths and eliminates the doubts your might have about entering the tricky world of tech...get ready for a pep talk!
"For those who think that app success is reserved for software giants with budgets the size of the Gobi Desert or technical geniuses that rival Mark Zuckerberg, pull up a chair and hear this. Although the app market might seem impenetrable to the average person who has wonderful app ideas but not necessarily the technical wits to produce them, the truth is that creating a great app is not rocket science.
Just like you, some of the most successful app inventors began with an idea, and working in their basements and bedrooms created apps that millions now enjoy. These apps catapult birds at pigs, transform a dull photo into something cool and retro, or hail a taxi with just one tap.
Whether you're so passionate about an app idea that it robs you of sleep, your boss asked you to create one, or you just want to figure out how to do it, jump in with everything you've got and enjoy the ride."
Feeling inspired? Here are some other words of encouragement from Carla...
If you're ready to start putting your ideas out there, here's a handy guide to help you on the road to success...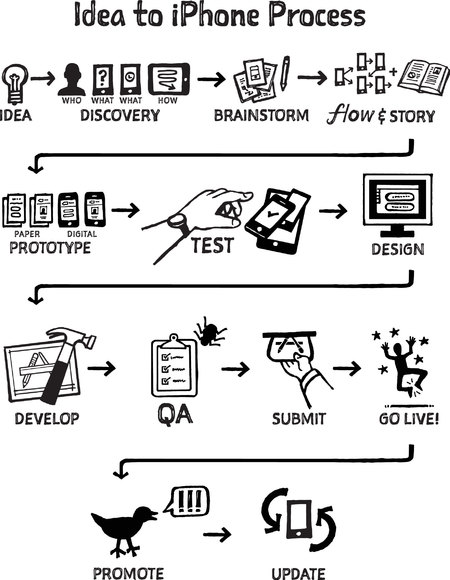 This is an edited extract taken from
Idea to iPhone
by Carla White, published by Wiley, £19.99,
amazon.co.uk
.
What do you think?
CELEBS REACT TO THE MEANEST TWEETS THEY'VE BEEN SENT
OPEN YOUR FRONT DOOR USING YOUR IPHONE
5 OF THE BEST PHONE, TABLET AND E-READER CASES