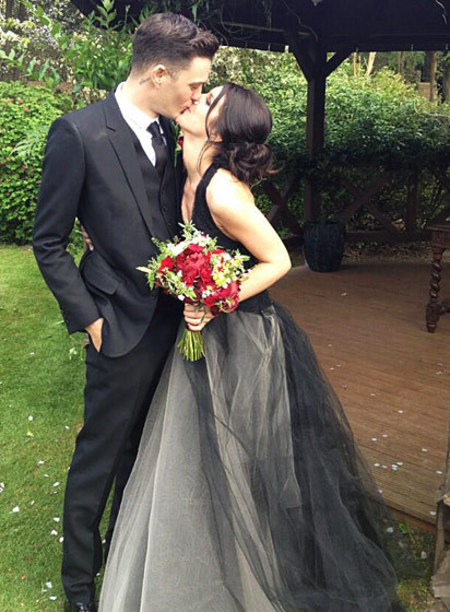 Actress
Shenae Grimes
(that chick from 90210) walked down the aisle this weekend to marry rocker boyfriend Josh Beech, wearing a black Vera Wang wedding dress.
Marrying a few days before the season finale of 90210 airs in the States, Shenae married model and musician Beech in a small ceremony held in a tudor country house outside of London.
She wore a black gown from Vera Wang's Fall 2012 collection. Called the Josephine dress, it featured a V-neck chantilly lace bodice and a multi-layered crinkle tulle skirt in black and grey.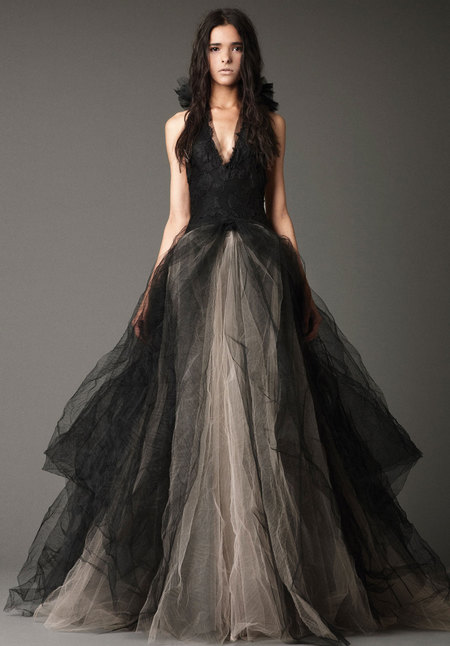 Now usually in our eyes, Queen of bridal Wang can do no wrong (it'a Vera Wang dagnabbit!) but we are just not convinced by this dress.
Maybe if it was a sexy black cocktail dress for a chic evening wedding - we could see it, or if it was
modern and structured like Vera Wang's Spring 2014 Collection
- but this is all a little Miss Havisham for us.
What do you reckon?
Are black dresses a modern fashion statement or just too depressing for a wedding?
BRIDAL SHOP! JENNY PACKHAM'S LATEST WEDDING DRESSES
ADELE TO WEAR BLACK TO 1950S THEMED WEDDING?
VERA WANG'S EDGY BLACK & WHITE WEDDING DRESSES...