Jessica Lowndes
seems to be having an amazing time in London so far and it doesn't look like she's missing Los Angeles too much!
Ms Lowndes was spotted clubbing with her boyfriend Thom Evans in Soho last night. They took a rickshaw to the club which Jessica captured on Vine.
We roll up to the club in style! #rickshaw vine.co/v/b0MZ0KZZqHK

— Jessica Lowndes (@jessicalowndes) May 11, 2013
Then, earlier this morning, Jessica posted a photo of herself - looking annoyingly fresh faced after a night of partying, might we add! - in Chelsea's Lowndes Square saying, "See! I belong here."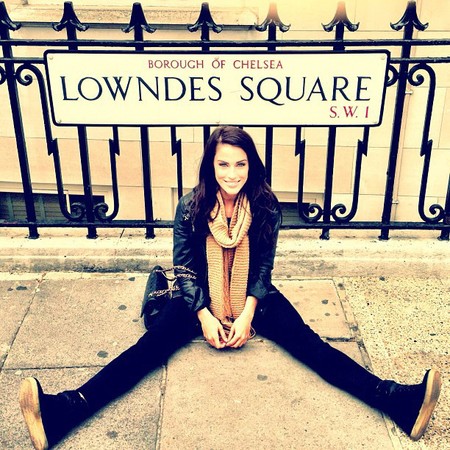 Too cute.
There's been work as well as play, though, and Jessica shared some snaps from an Alice in Wonderland-themed shoot she'd been starring in for Drafted Magazine. We can't wait to see the spread!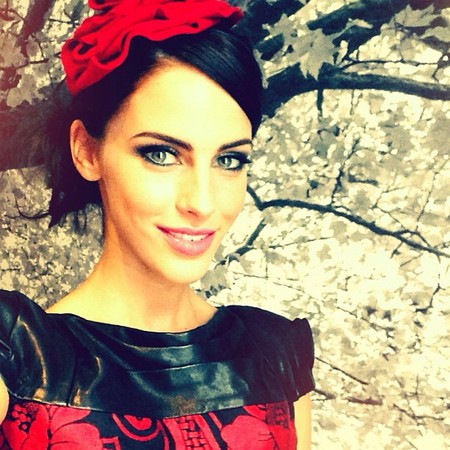 Thom and Jessica spent some time in California not long ago and they looked
totally loved up at the Coachella festival
.
JESSICA LOWNDES AND THOM EVANS HOT UP THE BT SPORT INDUSTRY AWARDS
IS KELLY BROOK ENGAGED TO DANNY CIPRIANI?
THOM EVANS AND JESSICA LOWNDES LOVED UP AT COACHELLA