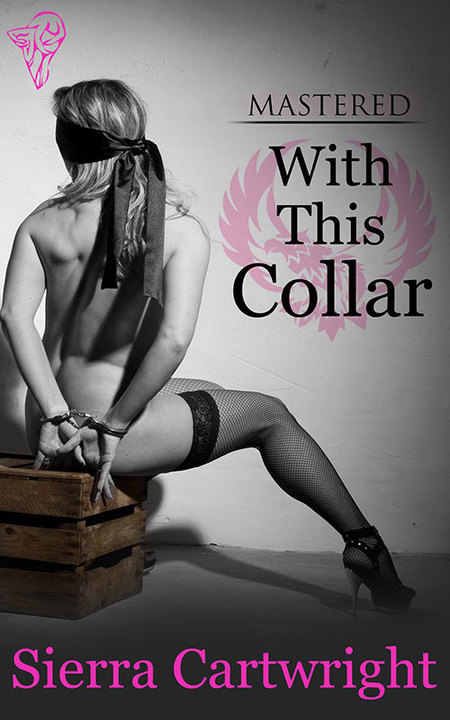 Sierra Cartwright has stormed to the top of the Amazon erotic fiction charts with her incredibly sexy new book
With This Collar
, which features a pretty hardcore BDSM relationship.
And the great news is this is just the first book in her six-part
Mastered
series, so there are loads more kinky moments to be had! Take a look at our fascinating interview with the lady herself below, or jump to the end to see her thoughts on how YOU can become an erotic fiction author.
What first inspired you to start writing erotic fiction?
"I had written nine books but then I went through a difficult divorce and I channelled all my creative energy in to writing murder mystery novels, but I ended up taking a break. I've always been interested in erotic fiction and then after my divorce I started dating again and met some gentlemen who were a little more risqué than my ex-husband. So I actually had a little bit of experience that was helpful, and it allowed me bring an added dynamic to the romances that I write."
What do you think is the most important factor in an erotic fiction novel – the characters, the sex scenes or the emotion?
"I really think it comes down to the emotional attachment between the characters because I still write romance fiction so the relationship between the characters is critical. Otherwise you just have sex whereas I'm writing a relationship story where the sex is designed to add dynamic to the relationship."
Why do you think the popular erotic fiction currently on the market features a dominant male and a submissive female? Why not the other way around?
"I think a lot of the erotic fiction books available play to female sexual fantasies. However, a lot of the women in these sorts of novels are very strong women to begin with and they need to be paired with a strong male character. The 'FemDom' drama where the female is dominant has lots of appeal with lots of readers."
What makes the six stories in your Mastered series unique?
"In this series, each book has a different hero and heroine – a different protagonist. There are two continuing characters throughout the series, Damien and Gregorio, and the 'Den' (the club where the characters learn more about the world of BDSM) is going to be factored in throughout the books."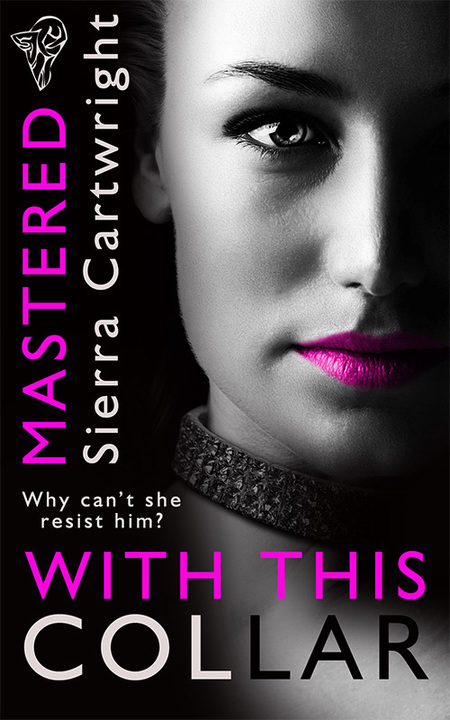 Why do you think BDSM has suddenly become the topic du jour for readers? Or is it just simply the Fifty Shades of Grey effect?
"I honestly believe that there are two different things going on, the first is the rise of the electronic reader. In the past, when people like myself wanted to read this kind of fiction we had to go to a big book store and there wasn't a very big selection. Plus, there were men in that section as well looking for stuff and then you had to take a book up to the cash register so the clerk knew what you were buying! There wasn't a huge amount of material that was directed towards women, it was a lot more erotic stuff.
Then there was the rise of erotic romance fiction and for the first time women were able to get access to this sort of fiction without going to a book shop or bumping in to men. Now you can download in private. Secondly, there's the phenomenal success of Fifty Shades of Grey which was very gratifying because now I'm able to talk about what I write now and everyone can relate to it and understand.
I had a Doctor's appointment recently and when I was asked 'what do you write' instead of saying hmmmm Mnnff (imagine embarrassed mumbling!) I said 'are you familiar with Fifty Shades of Grey' and she said 'Oh Yes!' So it's given me a chance to talk about what I write. And it's fun!"
Your book is far more BDSM than Fifty Shades. Do you feel like Fifty gave a false interpretation of that sort of relationship?
"No, I think it was a different kind of story, so much bigger and broader. It started as fan fiction of Twilight and it has that same kind of appeal. My stuff is much grittier and a little more realistic. It's emotional and character orientated rather than larger-than-life stories."
Are you ever tempted to really romantic stories, crime or science fiction? Do you ever sometimes think about writing something completely different?
"I wrote two thrillers when I went through my divorce but they didn't sell! Romance is my love. I understand that EL James has said she's not going to write any more erotic fiction or BDSM erotica but I love this! I love what I do, I love writing new stories and relationships."
Who are your favourite erotic authors?
"I read Desiree Holt and I love Sheri Sinclair. Their books are all about the characters."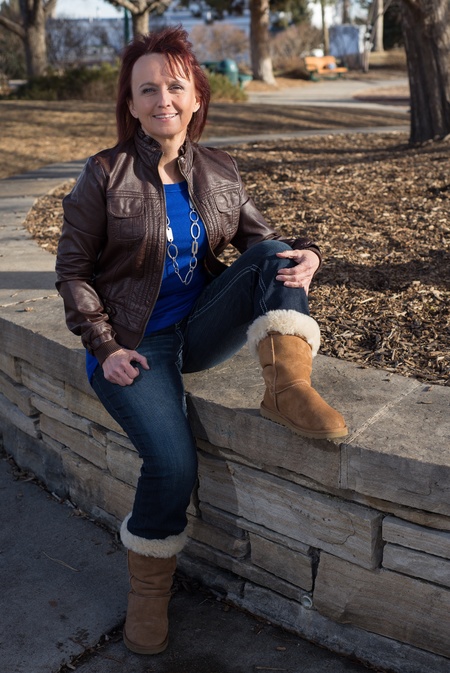 Do you think there's a future for erotica? Will it keep snowballing or are we all going to get fed up of it?
"I would like to think it's going to snowball and continue to get more popular. Once you pull a genie out of the bottle it's hard to put it back in. With the sexual revolution and everything, this seems to be another turning point in making sex and talking about sex more main stream. We have a hunger and a thirst for sexual and erotic stories and I think more and more women are starting to find what they're looking for in this kind of fiction. I think it's just going to get bigger and bigger."
When you sit down to write a book what's your process?
"I wish I could be one of those really speedy writers but towards the end of a book it's not unusual for me to write 18 or 19 hours per day, it becomes my world and my obsession. In the beginning, I spend time developing the characters and finding out who they are. I have very complex outlines and synopses before I even start and I try to understand the motivation and conflicts the characters will face before I start writing. But by the end of the writing process people are asking me if I'm still alive because I spend so many hours hidden away!"
Do you ever get a little bit embarrassed writing some of the really kinky scenes?
"No I don't get embarrassed, but I'm hoping that the readers have a response and find the story titillating! I find the writing process sexy!"
What would your advice be to anyone who wants to write their own erotic fiction?
"I think it all starts with good writing, learning how to write properly and understanding characters, motivation, conflicts and belonging to writers' groups. Never selling the reader short and always keeping in mind you're writing for her. Have great respect for the craft of writing and the reader. Some writers I know will just sit down and start writing but I tend to be more disciplined than that. I try to send in books that are really well crafted because I look at it as carpentry. You don't want somebody to deliver a set of cabinets to you that have the doors ajar, you want something well crafted. So placement of commas and the flow of the words is critical."
Should you always have the end of your story in mind before you start?
"I almost always know where I'm going, but that's not to say there aren't surprises along the way that are really delightful. I start with a very complex plan. I liken it to a road map when you're going on holiday. You might leave London and decide to go to Wales, so you know where you're going, but that doesn't mean you can't stop and take a scenic route."
Do your fans ever ask you for sex and relationship advice?
"Some of my Facebook fans do. A couple have actually come to me for advice but I always say the real issue is honesty. It's important to talk about what you need in a relationship, even though that might not always be easy. We need to try and bring the same honesty to sex that we bring to talking about where we're going on holiday."
We couldn't agree more Sierra!
With this Collar
and
On His Terms
from the
Mastered
series are available at
Total-E-Bound publishing
and Amazon.
Will you be picking up a copy of
With This Collar
?
KIM KARDASHIAN'S FORMER NANNY WRITES TELL-ALL BOOK
LISTEN! JAKE GYLLENHAAL READS THE GREAT GATSBY
WE CHAT TO BEST SELLING AUTHOR MAGGIE STIEFVATER