Rita Ora
looks like she's having the time off her life with her friend Adrienne Bailon. The same Adrienne Bailon who just happens to have dated Rita's ex-boyfriend Rob Kardashian.
Good times, Great laughs @adrienne_bailon instagram.com/p/X6SVS-Rs2Y/

— Rita Ora (@RitaOra) April 10, 2013
Fans of
Keeping Up With The Kardashians
will recognise Adrienne from the show (or from Disney's The Cheetah Girls) and you might remember that Adrienne ended her relationship with Rob because he cheated on her.
Fast forward a few years and Rob is with Rita. But then he went
on a Twitter rampage
against the British singer claiming that she cheated on him with up to 20 other men.
Rita has since denied his claims and
revealed that she ended the relationship.
We have to say the girls are having the last laugh as Rob has gone on to put on loads of weight while his ex's look absolutely stunning!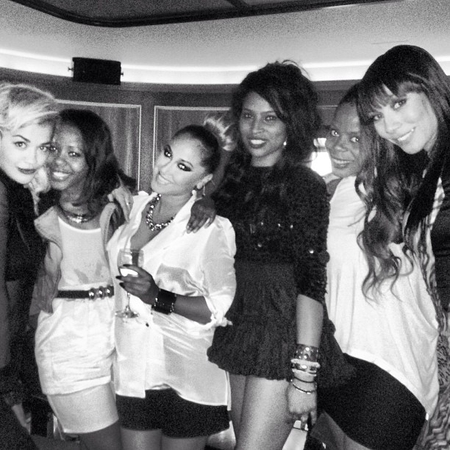 Think the girls were bonding over their ex?
RITA ORA TO PERFORM AT KISSBEACH FESTIVAL
RUSSELL BRAND WANTS A KARDASHIAN THREESOME
MARK WRIGHT ADMITS HE'S IN LOVE WITH MICHELLE KEEGAN