Dave Grohl
is
the
man and unsurprisingly, this continues to be the case as the Foo Fighters' frontman makes his directorial debut with documentary,
Sound City
.
Proving that on top of being the drummer in grunge band Nirvana, fronting Foo Fighters and generally being the nicest man in rock, he's also a dab hand at the filmmaking thing too.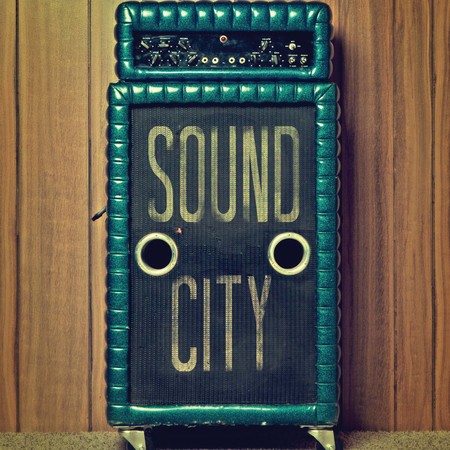 What's the film about?
Dictating the rise and fall of the legendary Sound City Studios in San Fernando Valley, Los Angeles, the documentary leads from Grohl's own experience of recording there for Nirvana's mahoosive
Nevermind
album. With a name drop at every camera turn, you can practically smell the 90s stench of, erm, teen spirit.
Don't be expecting to see the bright lights of Hollywood though, this is a strictly rundown affair with a real look at the sofa-surfing, dodgy DIY culture of 70s rock music.
Budding record producers should play close attention as the men behind the Nerve 8078 (the big deal mixing desk that put the small studio on the map) share their tips and tricks. You'll also get to see Grohl's fangirl moment as he meets Rupert Nerve, the board's pioneer and all-round awesome guy.
Who's in it?
Did we mention Dave Grohl stars? Well he's joined by a whole army of super-cool music types that recorded at Sound City like, Fleetwood Mac, Metallica, Nine Inch Nails, Queen of the Stone Age, Rage Against The Machine, Neil Young and Tom Petty.
Standout moment
David Grohl, Trent Reznor and Josh Homme jamming together? Oh yes and it's the mother of all 'loose your mind to the music' moments too. Granted this session will provide most joy for the rock fans among us but boy what a moment it is!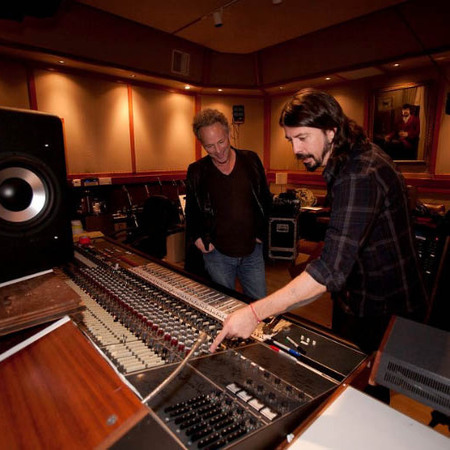 Handbag hearts
You don't have to be the biggest music buff to appreciate the story behind Sound City. The impressive roll call of bands and industry folk linked to the documentary alone is impressive. As is the story of music's journey from tape to digital, and the subsequent resistance that came with it – especially from this lot.
Naturally Grohl pulls out his hero card, saving the day and reuniting the bands from way back when. This is where Sir Paul McCartney comes in. Cue Grohl's second fangirl moment, another blinding collaboration and an eventual Nirvana part two reunion.
This also brought about the birth of
Sound City, Reel to Reel
, the album of all-new fresh music - recorded from Grohl's personal studio this time but with major links to the original Sound City studio. We don't want to go giving away the ending now…
Verdict
Music fans prepare to be high on life and inspiration after 100 minutes of recording history and star stories, while others will be fighting off the overriding urge to start a band.
It's not surprisingly that Sound City received a standing ovation when it debuted at the Sundance Film Festival and we can't fault it either. Good work Dave Grohl, it's a no messin' 5 stars from us.
Sound City is available on DVD now, along with the album on iTunes, full details at
Soundcitymovie.com
.
So, does Sound City sound like your kind of film?
WATCH: THE PLACE BEYOND THE PINES OPENING SCENE
FILM REVIEW: SPRING BREAKERS
WATCH: BEYONCÉ COVERS AMY WINEHOUSE IN THE GREAT GATSBY