Snoop Lion
has released his new song featuring Miley Cyrus called
Ashtrays and Heartbreaks.
The rapper who used to go by the name of Snoop Dogg, debuted the first track from his new reggae record,
Reincarnated
.
Speaking about his new sound, Snoop said, "We were searching for true reggae music and the message of peace and hope it reflects.
"It's so much a part of who I am, and this record is all about paying homage and giving respect to those who created and love reggae music, and hopefully introducing it to a whole new audience."
He added, "I feel truly honoured to make this album and respect to all who blazed the path for me."
The song definitely has a very chillled vibe and we kinda love hearing Snoop and Miley on a track together.
Miley is clearly proud of the song as she tweeted, "Dancing to Ashtrays & Heartbreaks in my carrrrr! Play that shit loud!"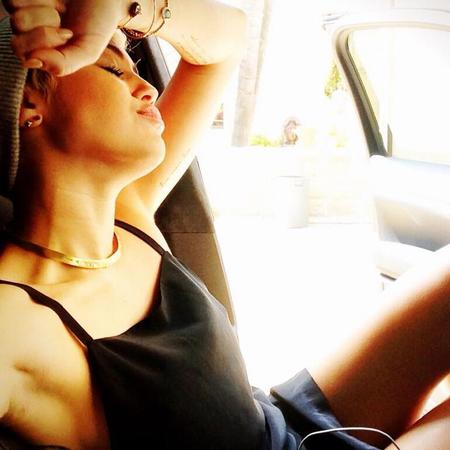 What do you think of the song?
MILEY CYRUS RECORDING NEW MUSIC WITH NIALL HORAN
SNOOP LION FILMS MUSIC VIDEO WITH RITA ORA
KATIE PRICE THREATENS TO SUE OVER PETER ANDRE STORY