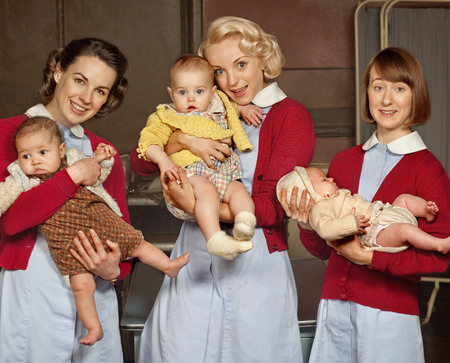 If you weren't hooked to the TV last night as *Spoiler Alert* Chummie gave birth to her bouncy baby boy Fred in rather dramatic circumstances, you missed out on some truly brilliant drama.
Call the Midwife
has taken on cult status among tele fans who just can't get enough of the 50s drama that follows four young nurses as they carry out their duties in the poverty stricken East End.
There are plenty of laughs and more babies being born than you can shakes a stick at, but it's the good-old fashioned nature of the show that has really ticked everyone's boxes.
If, like us, you're gutted the show has now ended its second series, you need to dive into the original books that inspired it all. Jennifer Worth, who was a midwife in Poplar in the 1950s, recounts her life in three wonderful books;
Call the Midwife
,
Shadows of the Workhouse: The Drama Of Life In Postwar London
and
Farewell to the East End: The Last Days of the East End Midwives
.
Later she wrote a book about her time as a nurse and ward sister in
In the Midst of Life
.
If you thought Call the Midwife showed some gritty birth scenes you will get a real reality check with Jennifer's tell all book! Coming from a sheltered background she was struck by the dirty and dank conditions, the pain the women were expected to endure and the high levels of brutality and tragedy.
There's kindness, humour and plenty of drama in her books too, so grab a copy and find out the real story...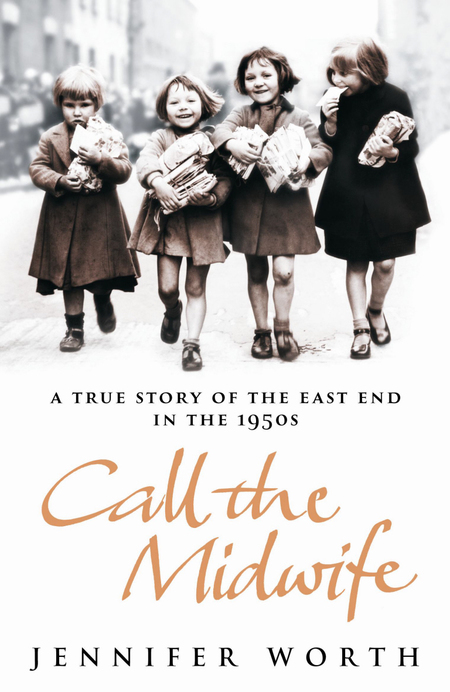 Call The Midwife: A True Story Of The East End In The 1950s
by Jennifer Worth, £7.99,
amazon.co.uk
.
Will you be giving these books a read?
MIC'S SPENCER MATTHEWS SIGNS BOOK DEAL
TOP 5 FEARLESS & FIESTY FEMALES IN FICTION
WORLD BOOK DAY: TOP 5 CLASSIC CHILDREN'S BOOKS