Why choose the Seychelles?
The Seychelles lies in the heart of the Indian Ocean, spread out across 115 small islands, most of which are completely uninhabited. Both fascinating and beautiful, it's the ideal romantic getaway and the perfect place to hold a small wedding, surrounded by sparkling blue seas, soft white sands and a peaceful atmosphere.
Mahé, Praslin and La Digue are the largest islands and the best places to organise a wedding. The smaller Silhouette Island
and the Inner Corralines are primarily natural wildlife areas, offering fewer facilities but beautifully clean, unspoilt beaches. If you want to reach some of these islands you'll need a private plane or yacht.
When is the best time to visit?
While the Seychelles has a warm tropical climate all year round, try to plan your wedding for spring, as April and May are the best months to avoid the peak wind and monsoon seasons! You could also aim for October or November, another quiet moment in the islands' weather system, for temperatures which are a little cooler.
What do I need to get married in the Seychelles?
You will both need a valid current passport and a birth certificate. If this is your second marriage you will need a divorce certificate, or a death certificate if you are widowed.
It's recommended that copies of these documents be submitted at least six weeks before your wedding date, and you must take the originals with you when you travel. All ceremonies are conducted by a registrar, in accordance with Seychelles law, and all legal marriages are recognised by European law.
Be aware that ceremonies can only be arranged during the week, Monday to Friday, with the exception of public holidays.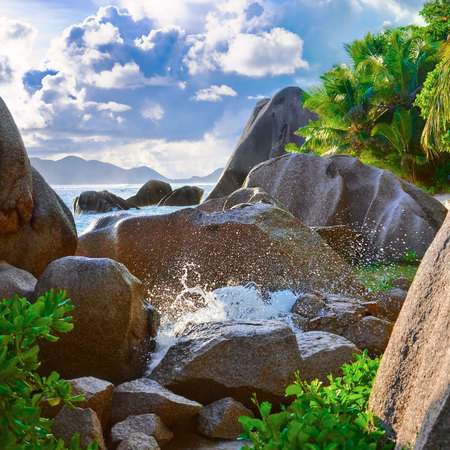 What should I expect?
You can hire a wedding coordinator in the Seychelles who will arrange everything such as your venue and registrar for you.
Religious ceremonies are also an option to consider - the Seychelles is primarily Roman Catholic, although there are smaller communities of Muslim and Hindu faiths, as well as Anglican and Protestant churches. If this is something that is particularly important to you, do make sure there is a church or minister from the relevant religious body available to marry you, and remember that in Seychelles law this ceremony is not legally binding, so you would also need to have a civil ceremony
prior to the religious ceremony.
Remember it's going to be really hot, so make sure you're dressed for it! If you want an outfit themed around your surroundings, Frangipanis are the traditional wedding flower, a local species that will really add something special to your ceremony. Also bear in mind that if you have guests joining you who wish to throw confetti, do make sure it's biodegradable, as all Seychelles islands are protected.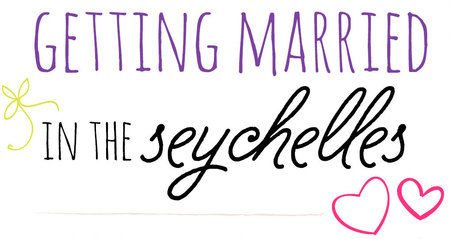 For more information and to download the Seychelles Wedding Guide created by Kempinski Seychelles Resort,
click here
.
What do you think?
Leave a comment below to
be in with a chance of winning a £100 goodie bag
.
THE ULTIMATE WEDDING PLANNER GUIDE
ROBBIE WILLIAMS USES WEDDING FOOTAGE IN VIDEO
DETAILS OF JENNIFER ANISTON'S WEDDING