Obviously feeling a little loved up,
Miranda Kerr
took some time out to read the love poems of Chilean poet and politician Pablo Neruda.
The Victoria's Secret model posted the pictures on Instagram, showing the book taking pride of place and her favourite extract.
Communist Neruda is deemed one of the greatest poets of the 20th century, and he won the Nobel Prize for literature in 1971.
A fascinating writer, Neruda was exiled from Chile for his political beliefs, later returning after his Nobel Prize acceptance speech.
He was being treated in hospital for cancer when he died of heart failure in 1973, however this month a judge in Chile has ordered the exhumation of his remains to find out if he was actually poisoned after the military coup which replaced socialist president Salvador Allende, with General Augusto Pinochet.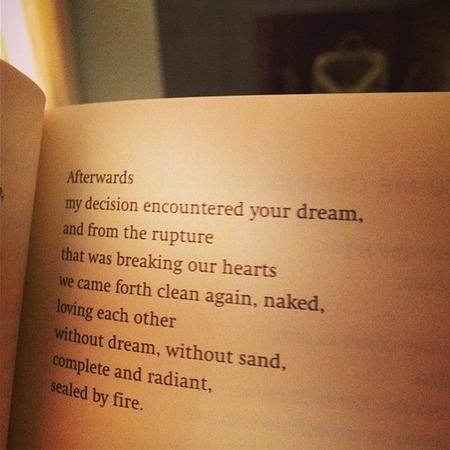 The collection of poems Miranda is reading comprises of the poet's romantic pieces, mostly written on the island of Capri, where he was inspired by the landscapes and his relationship with third wife, Matilde Urrutia.
Love Poems
by Pabloe Neruda, £8.99,
amazon.co.uk
What do you think? Leave a comment below to
be in with a chance of winning a £100 goodie bag
NICHOLAS SPARKS NEXT NOVEL TO BE MADE INTO A FILM
HILARY MANTEL BLASTS DUCHESS AS 'MACHINE-MADE'
THE FAST DIET BOOK TOPS THE CHARTS