Google have released a YouTube video showing what their hotly anticipated smart glasses will be able to do.
In what can only be described as tech-porn, the video shows the glasses will have the capacity to text, film, Skype and take pictures on the go, all responding to voice commands.
Wearers will be able to record what they see, ask the glasses to Google information for them and get directions in front of their eyes.
We suggest you throw your ordinary glasses out the window in disgust and rock back and forth in the corner until these arrive.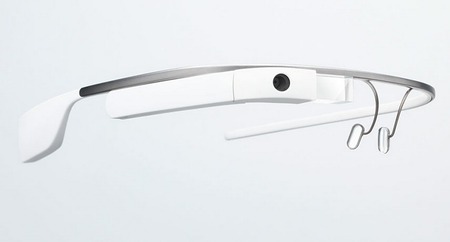 Release date and starting price for Google Glass haven't be declared yet, but rumour has it they will be unveiled in May 2013 with shop floor sales starting in 2014.
To coincide with the video, Google have offered 'creative individuals' and developers in the US the opportunity to be one of the first to test the product.
This is set to be one of the first wearable devices to launch, with Sony, Microsoft and Apple all apparently working on their own versions, whilst elsewhere Oakley recently released Airwave – a set of ski goggles with built in sensors which tell wearers their speed, size of jumps they have done and links to their music.
Will be queuing up for a set?...
What you think? Leave a comment below to
be in with a chance of winning a £100 goodie bag
APPLE COMPUTERS HACKED IN SECURITY BREACH
COULD APPLE BE MAKING AN IWATCH?
A RECORD BREAKING 25 BILLION SONGS SOLD ON ITUNES