Award-winning author
Hilary Mantel
delivered a scathing verdict on Kate Middleton, saying she is a 'shop-window mannequin, with no personality of her own.'
Speaking at a lecture, the double Booker Prize-winner and author or
Wolf Hall
and
Bringing up the Bodies
was comparing the Duchess of Cambridge to other Royal women including Anne Boleyn and Princess Diana.
In the dismissive comparison, the historical author said the pregnant Duchess is 'machine-made' and 'appeared to have been designed by a committee and built by craftsmen, with a perfect plastic smile and the spindles of her limbs hand-turned and gloss-varnished'.
Talk about laying the smack down Mantel.
As her books look into the failure of Henry VIII's wives to produce an heir, the writer was comparing their paths to that of the pregnant Duchess of Cambridge at a London Review of Books lecture.
Mantel concluded that Princess Kate did not have the same gumption and personality as Anne Boleyn, who was 'a power player, a clever and determined woman.'
She went on to compare her to Princess Diana, saying, 'She appears precision-made, machine-made, so different from Diana whose human awkwardness and emotional incontinence showed in her every gesture.'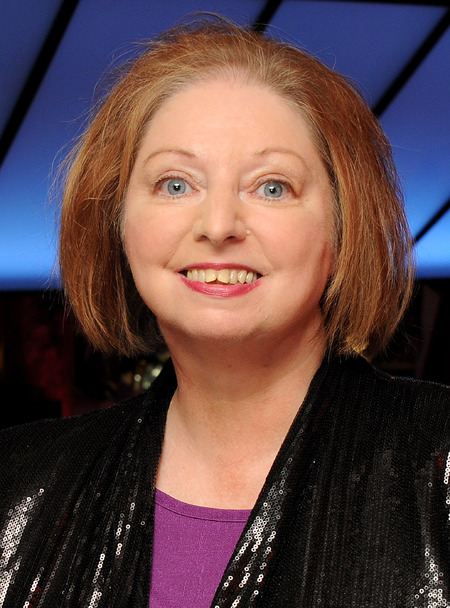 The author said her first impression of Kate Middleton was that of, 'a jointed doll on which certain rags are hung. In those days she was a shop-window mannequin, with no personality of her own, entirely defined by what she wore.'
Ouch.
She continued saying she was, 'painfully thin as anyone could wish, without quirks, without oddities, without the risk of the emergence of character.'
She concluded that the pregnant Duchess had been tarred with the same fate as Anne Boleyn (not the beheading bit), but being there just to procreate, 'In the end she (Anne) was valued for her body parts, not her intellect or her soul; it was her womb that was central to her story… a royal lady is a royal vagina.'
She continued to say that female Royals are, 'persons but they are supra-personal, carriers of a blood line: at the most basic, they are breeding stock, collections of organs.'
Whilst saying that Mantel's lecture was 'brilliantly written,' Ingrid Seward, editor-in-chief of
Majesty
magazine, said she was being a bit harsh to poor Kate.
She argued that due to the Royals public duties, they 'can't do anything that might reveal their personality.'
'They have to be nice to everyone. They are probably stupefyingly bored but they can't appear to be having anything other than a nice time,' said Seaward.
The Duchess of Cambridge will make her first public appearance today since the whole baby bump bikini saga, as she visits Hope House in Clapham, South London.
The house is a treatment centre which forms part of the charity Action On Addiction, one of the causes the Duchess will be championing.
What do you think? Leave a comment below to
be in with a chance of winning a £100 goodie bag
PHILIP TREACY RELEASES RETROSPECTIVE BOOK
KATE MIDDLETON'S BABY BUMP PHOTOGRAPHED ON PRIVATE ISLAND HOLIDAY
TOP 5 MOST INTERESTING FICTIONAL DETECTIVES