Everyone has a different idea of the 'perfect honeymoon'. For some it's lounging by the pool, sipping margaritas and being waited on by an army of highly skilled staff. For others it's zooming down snowy peaks, trekking through the jungle and touring South East Asia on foot.
As the saying goes, each to their own!
For an increasing number of couples, it's all about an adrenaline-fuelled 'Activemoon' where the new Mr and Mrs can experience new cultures, go on adventures and go off the beaten track together. Here are four of our favourite 'Activemoons' to help you plan your perfect escape...
1. Skiing in Vail, Colorado, USA
Although we're lucky in Britain to have so many amazing ski resorts just a short flight away, honeymoons call for something extra special. At just over ten hours away, Vail in Colorado definitely ticks the 'special' box and the breath-taking scenery will definitely bring out your romantic side.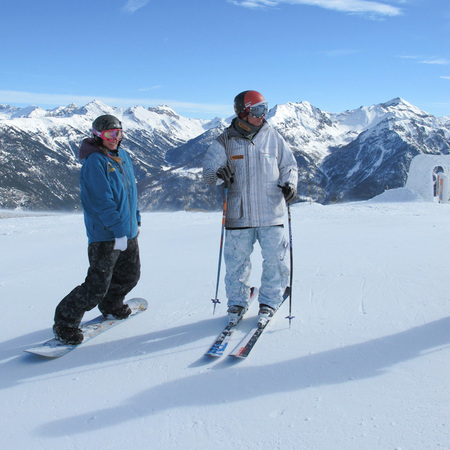 With the Rocky Mountains as your backdrop you can stay in luxury accommodation, ski down world class peaks and access both on and off-piste paths. Spend your days showing off your just married status with his and hers
ski jackets
or
snow boots
(a quirky wedding gift to add to your list), and then when you're done with the mountain, head into the village for a romantic dinner.
Ludwig's restaurant
has a great menu and is perfect for loved-up couples.
And if you need even more adrenaline, there's hot air ballooning, hang gliding, kayaking, horse riding and dog sledding available too! Seven nights at The Vail Cascade Resort & Spa start at £1191pp with
Crystal Ski
.
Top Tip:
Make sure you research the airlines luggage allowances if you are going to bring your own skis.
Here's
a useful table showing the most common airlines guidelines and any hidden charges for carrying ski equipment.
2. Scuba diving in Bali, Indonesia
Many of Indonesia's sun-kissed islands are perfect for newlyweds looking for some adventure and excitement. Bali's popular dive sites, including Nusa Penida, where you can swim alongside manta rays in-season; Menjangan National Marine Park, Gili Mimpang and Tumbalen, where you'll find the famous coral-covered wreck of The USS Liberty, are perfect for amateurs and experienced divers.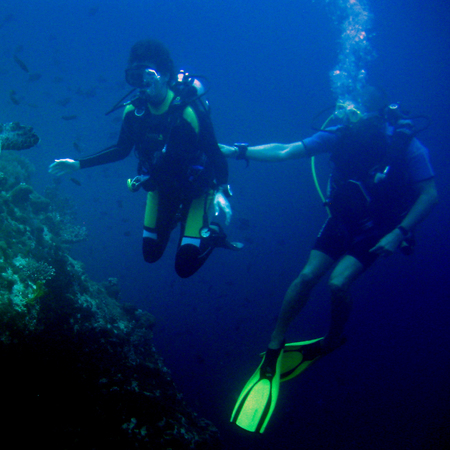 When you're not below the waves, get your kicks on-land with a day of climbing through some of Bali's stunning waterfalls. Take quad-bike tours through rice fields and local villages, or try a romantic horseback ride along the beach at sunset. Seven nights at the Spa Village Resort Tembok start at £1408pp with
Kuoni
.
Top Tip:
If you've not yet completed your PADI open water qualification, try and find a UK centre to do the classroom parts of the course before you leave. That way, you won't have to spend two days of your honeymoon indoors while you're there.
3. Safari in Kenya, Africa
The Masai Mara National Park covers over 1,000 square miles and is undoubtedly one of the world's greatest reserves. The area offers a great concentration of wild game and you can mix walking safaris with night drives to see a variety of critters large and small.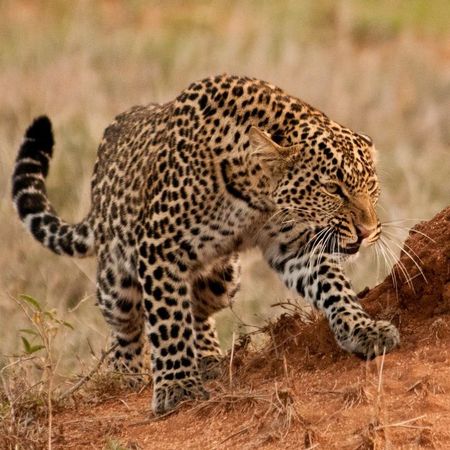 For optimum wildlife spotting, combine the safari with a trip to the wonderful island of Madagascar, where you have a chance to see lemurs, boas and chameleons. Don't forget to add a splash of snorkelling and sunbathing on the deserted beaches.
Natural World Safaris
offer a 16 day Kenya and Madagascar Honeymoon safari from £3,695 per person sharing, excluding international flights.
Top Tip:
One of the best times to go is July or October when you can see one of nature's most impressive events; over 1.5 million animals from wildebeest to zebra, buffalo, gazelle and more migrate, all followed by predators such as lions and hyena.
4. Active pursuits in Kos, Greece
An active honeymoon doesn't mean you have to be on your feet 24/7. Mark Warner's Helona Hotel combines a perfect mix of activity and luxury; think tennis, biking, windsurfing and sailing plus a lavish spa, Colour Therapy treatments, VIP cabins and floating beds.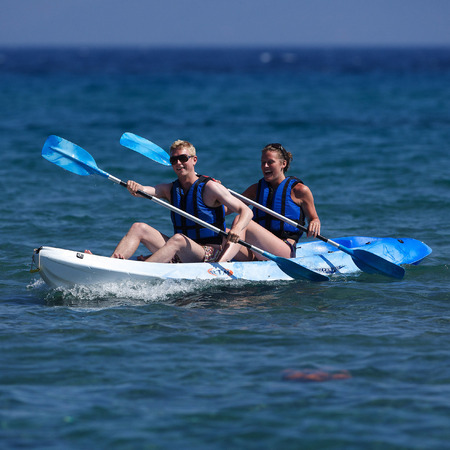 Rooms offer beautiful views to Nissyros Island and the Aegean Sea as well as private plunge pools, while the spa boasts a steam room, a sauna, Jacuzzis, a variety of beauty treatments, a heated indoor swimming pool and a gym. Seven nights at the Helona Hotel start at £1405pp with
Mark Warner
.
Top Tip:
The Helona sits on a private beach away from the busier tourist areas of Kos, so it's easy to enjoy some romantic time away from the masses of holidaymakers. A short bus ride or a 10 Euro taxi journey takes you to Kardamena, which has plenty of restaurants, bars and nightclubs for an evening out.
Does this sound like your cup of tea?
Leave a comment below to
be in with a chance of winning a £100 goodie bag
.
CREATE YOUR OWN MARRIAGE PROPOSAL TV ADVERT
THE ONE? CRYSTAL-EMBELLISHED LANVIN GOWN
COST OF HEN EVENTS SOAR 50% IN 5 YEARS