Kim Kardashian opened up about her fertility issues on live television this morning, revealing she has 'similar' problems to her younger sister Khloe.
The pregnant star arrived at the Today Show studios and revealed that there was more going on behind the scenes of her 'unplanned pregnancy'.
She said, "Khloe has been very open about her fertility issues and I think I was always really kind of quiet about mine, and I have similar issues."
Khloe, who's married to pro-basketball player Lamar Odom, has openly talked about her failure to conceive a child on her reality TV show
Keeping Up With the Kardashians
. Initial tests showed that she was not ovulating properly, suggesting Kim was being told the same thing by her doctors.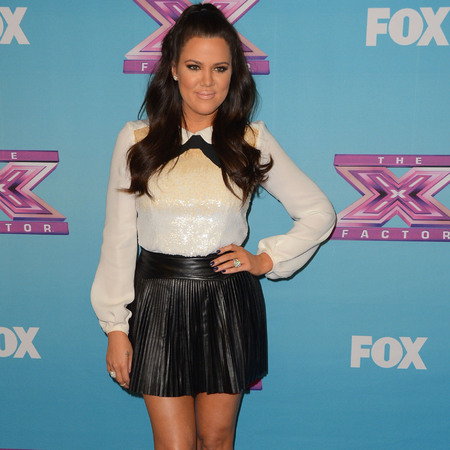 Kim, who's expecting her first baby with Kanye West in July said, "It was a pleasant surprise when so many doctors were telling me one thing and then the opposite happens."
She added, "I think until I really start seeing, like, a belly, it won't really sink in. It's just like a weird realisation until you really start seeing the physical changes, um, and every day's different."
Kanye announced their bundle of joy on stage during a concert on December 30 after Kim had hit the 3-month mark.
We hope Khloe experiences the same surprise soon!
What do you think?
Leave a comment below to
be in with a chance of winning a £100 goodie bag
.
STEAL MILLIE MACKINTOSH'S JAMAICAN HOLIDAY
VICTORIA BECKHAM LOVES ALKALINE DIET COOKBOOK
TOP TIPS FOR GETTING MARRIED IN ITALY