Kim Kardashian
and Kanye West have reportedly turned down multimillion dollar offers to publish the first photos of their unborn baby.
The couple are said to have been receiving numerous offers around $3million by various magazines, with a foreign publication allegedly offering them the largest sum.
According to
TMZ
, a source 'close' to Kimye has revealed that they have turned down all offers in a bid to maintain their privacy.
However, the website adds that the pair have not ruled out the possibility of selling snaps of the tot in the future.
Reps for both Kimye are yet to comment on the speculation.
However other reports also claim that Kim has been approached by David Dginguerian, an Armenian filmmaker, who wants to launch a membership-only website called
MyPregnancy.com
, who wants her to be the poster girl of the site.
In a pitch letter to Kim obtained by
Radar Online
, Dginguerian says the site could "generate $100,000 a month," which would be donated to the "Christian Charity" of Kim's choice, plus she'd secure a neat $250,000 as a "signing bonus."
We have to admit that sounds like a pretty sweet deal.
Despite all the various offers and rumours, Kim is still able to have some fun under all the media scrutiny.
The reailty star tweeted this snap of a paparazzo who fell asleep when she was doing a bikini shoot.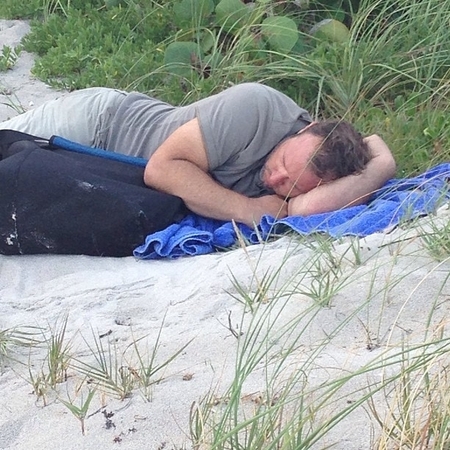 She captioned the pic, "This pap fell asleep on the job missed my whole Miami Beach photo shoot!!! #LuckyMe #UnluckyHim."
What do you think? Leave a comment below to
be in with a chance of winning a £100 goodie bag
KATE MIDDLETON GETS A HOUSE FROM THE QUEEN
RYAN GOSLING'S ADMITS HIS ABS GOT PHOTOSHOPPED
PREGNANT CELEBRITIES 2013