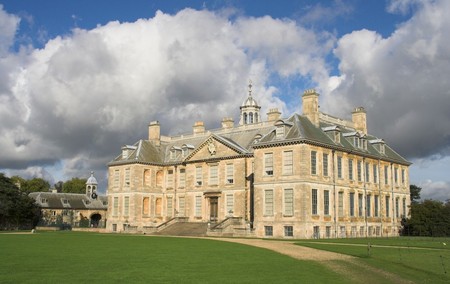 If you are starting to plan your wedding, one of the first decisions to make is where to get married.
To church or not to church
Whether you or your partner are religious may have a big impact on where you decide to get married.
If it is important for you to get married in a church, there are usually criteria you need to fulfil, and these vary from place to place and on your religion.
If you or your family regularly attend somewhere, it is obviously easier – however if you go and pick a random church in the Cotswolds because it's pretty – remember that they may expect you to attend services for around six weeks before you get married.
Family feuding
The bride and groom's families will no doubt have ideas of their own on where they want you to get married. The key is to be diplomatic.
Do not agree to anything or give false hope to the mums until you have worked out what you want as a couple. Whilst it might not be important for you to get married where you grew up, your parents may have other ideas – so remember to be tactful.
Travel time
Factor in your guests, particularly those that are elderly or have children. Will your venue choice prohibit them from attending because it's too far away?
Whilst it is your day, you want the people you care about to be able to be there with you. It is also key to think about where everyone will stay if they do have to travel far – is there adequate accommodation?
UK or abroad
Sun, sea, sand - the idea of getting married abroad is appealing.
Think about how you will organise it from a distance and will this exclude family and friends from attending?
See our
guide on marrying abroad for more tips…
Legality
You may love the idea of getting married in a field or by moonlight – but the law varies around the UK and more than likely you have to do the legal bit of the ceremony under a fixed structure and you can not get married in the evening.
This doesn't mean you can't have your dream wedding – there are practical solutions such as marrying at a registry office and then have a blessing in your starlit location. But before you get carried away with plans, make sure you have worked out how you will be legally wed.
This is Britain, not the Bahamas
If you do plan to get married in the UK – bank on it being wet. Not to be pessimistic, but the British weather is unpredictable, even in the height of summer.
Many wedding blogs post pictures of extravagant American weddings with lovely outdoor settings – so don't forget to adapt ideas you see to our climate.
If you plan for it to be raining, then all potential practical hiccups will be covered and sunshine will be a bonus!
Package or planning
If the idea of planning every little detail is stressing you out, a package deal might be more up your street.
Picking a venue that takes care of the food, ceremony and accommodation eliminates a lot of the big questions and is all tidied up in one price. But you may have to limit your creative ideas within what the venue will allow you to do.
If you are looking at an alternative venue such as a marquee or a barn, sit down and make a list of all the parts that the pair of you will have to organise and do some rough costings so you can start to see the budget for doing it yourself.
Don't fret
Starting to plan a wedding is daunting, but it will be over in a flash – so remember to enjoy it and know that it will all be worth it in the end.
Are you starting to plan your wedding? Leave a comment below to
be in with a chance of winning a £100 goodie bag
TOP TIPS TO DISCOVER YOUR PERFECT WEDDING RING
SEASONAL WEDDING FLOWERS: SPRING
10 OF THE BEST BRIDAL SHOES