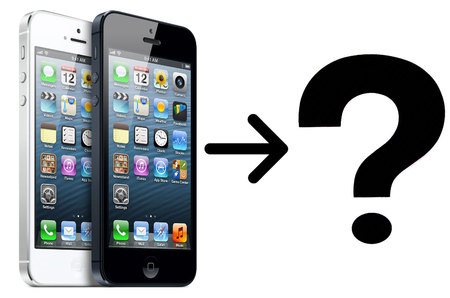 Rumours that the new iPhone 6 isn't too far away have got gadget geeks salivating, but what can we expect from Apple's latest offering?
Well, according to analysts in the United States, the iPhone may start competing with the likes of the Samsung Galaxy S3 by introducing larger screens.
Talking to Business Insider, analyst Brian White from Topeka Capital, argued that Apple will be determined to compete with the full range of Android models by offering the iPhone 6 in a variety of screen sizes - from 3.5-inches (found on the iPhone 4) to 4-inches (found on the iPhone 5) and ending in a new larger screen.
He also believes Apple will begin to introduce new colours to the range and more sophisticated elements of customisation to take on the new Windows phones.
Eventually, this could lead to an 'Phone mini' that would help Apple capitalise on growing Asian and Indian markets.
Will you be buying an iPhone 6? Leave a comment below to
be in with a chance of winning a £100 goodie bag
.
ARGH! AVOID DRIVING RAGE
HOW TO KEEP YOUR GADGETS SAFE FROM THEIVES
GADGET GIFTS FOR HER