Playboy mogul Hugh Hefner started the New Year in newly wedded bliss as the 86-year-old married blonde bunny Crystal Harris.
The pair tied the knot at Hugh's infamous Playboy Mansion on New Year's Eve, a year after Harris famously jilted him.
60 years his junior, Crystal ran out after getting cold feet five days before their huge blow-out wedding in 2011. She later appeared on the cover of
Playboy
in Hefner's trademark captain's hat with the headline 'Runaway Bride.'
After a bitter 2012 spent slamming each other in the press, the pair seem to have put the past behind them to marry under a floral archway.
Clearly not willing to run the risk twice, Hugh side-lined the 300 guest wedding planned for last time, instead opting for an intimate ceremony in front of close friends and family.
The bride wore a floor length, soft pink ruffled mermaid dress by Romona Keveza, whilst her new hubby ditched his usual jammies for a smart tux.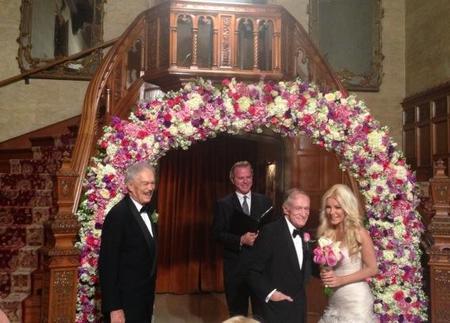 Crystal, who has changed her surname to Hefner, tweeted, 'Today is the day I become Mrs. Hugh Hefner. Feeling very happy, lucky, and blessed.'
With his brother by his side, Hefner was equally as stoked, as he posted on Twitter, 'Crystal & I married on New Year's Eve in the Mansion with Keith as my Best Man. Love that girl!'
The couple celebrated with a reception that doubled up as a New Year's Eve party.
The new Mrs Hefner explained to US Weekly that this time, it's for keeps, 'When the wedding didn't work out the first time, it was because of me. I needed to explore out there and take the time away [from Hef and the Mansion].
The time away really helped make me realise that where I'm meant to be is here with Hef. Our relationship is better than it ever has been before. I'm very happy and Hef's very happy and we're excited.'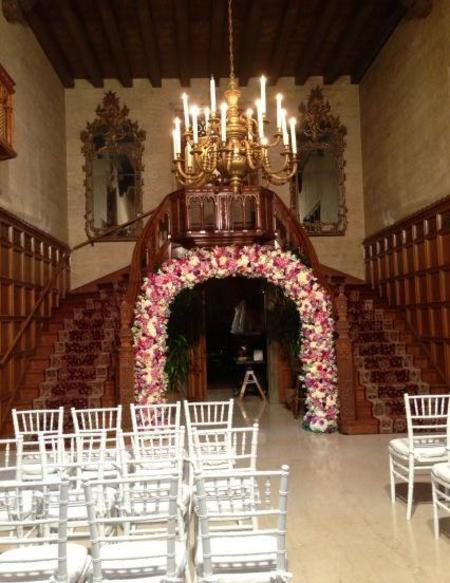 Just goes to show, you're never too old to get your girl!
What do you think? Leave a comment below to
be in with a chance of winning a £100 goodie bag
TOP 10 GIFTS YOU SHOULD REGISTER FOR
CELEBRITY WEDDINGS OF THE YEAR 2012
SEASONAL WEDDING FLOWERS: SPRING