Miley Cyrus
and Liam Hemsworth have started rumours that they have secretly wed.
The pair have had an on off relationship since 2009 and got engaged earlier this year.
Cyrus, 20, posted several images on Twitter on Christmas Day, suggesting that she has tied the knot with Hunger Games actor Hemsworth, 22.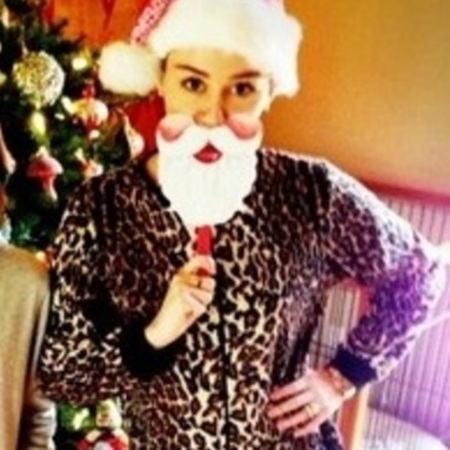 In one image Miley, seen wearing a leopard print onesie and Santa hat, stands with her left hand on her hip. Her finger seems to show two rings: her engagement ring and what could be a wedding band.
Another image that the young star posted on her account appears to show Hemsworth also showing off a wedding band on his ring finger.
Apparently her country singer father Billy Ray Cyrus knew nothing of her wedding plans, but has suggested in the past that he thinks his daughter will end up having more than one wedding in her lifetime.
What do you think? Leave a comment below to
be in with a chance of winning a £100 goodie bag
MEL B TO TAKE OVER ON NEXT SERIES OF X FACTOR
CAT DEELEY DOES UNDERWATER SHOOT FOR PANTENE PRO-V FINE HAIR AQUA LIGHT
SHAKIRA GIVES BIRTH TO A BABY BOY... OR DOES SHE?