Shakira
's boyfriend Gerard Piqué earlier took to Twitter to announce that their baby boy had arrived.
The FC Barcelona player
tweeted
, "Ya ha nacido nuestro hijo! Estamos muy felices! Gracias a todos por vuestros mensajes!"
Our GCSE Spanish sadly doesn't stretch to a translation but the ever-brilliant Google Translate informs us that this means: "Our son was born! We are very happy! Thank you for all of your messages".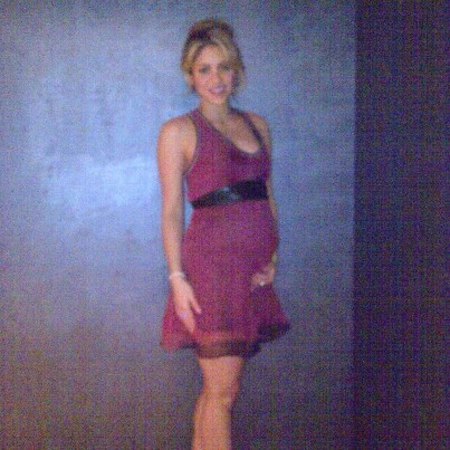 But guess what? It was a wind-up!
An April Fools' in December? We were confused too, but it turns out that 'Día de los Santos Inocentes' (Day of the Innocents) is celebrated in Spain and Mexico on December 28, and works in almost the same way.
SIGH. All that excitement for nothing.
A heavily pregnant Shakira was
spotted doing some last minute Christmas shopping
in Barcelona just last Monday.
Rumours suggest we'll see Shakira's bubba some time next month. Any early bets on the baby's name?
What do you think? Leave a comment below to
be in with a chance of winning a £100 goodie bag
KAT VON D SHOWS OFF BLACK DIAMOND ENGAGEMENT RING
'BORING' BRITNEY TO BE AXED FROM X FACTOR?
RIHANNA CAUGHT UP IN LOVE TRIANGLE?