We've been combing the pages of
Ausperity: Live the Life You Want for Less
by financial journalist Lucy Tobin, to find out how we can splurge on clothes and save money at the same time.
Here are her top tips for becoming a savvy shopper in 2013...
1. Price comparison
When you're out and about smart phones offer a really easy way to do a quick price check. Sites like
kelkoo.co.uk
,
pricerunner.co.uk
and Google shopping will show you where to buy your chosen item for the cheapest price. You can also try free app
RedLaser
, which allows you to scan in barcodes and check to see if the item is available cheaper nearby.
2. Befriend a student
Who doesn't remember the good old days of student discounts and cheap train fare? If you've got a student in the family make sure you take them along when you buy expensive computer equipment. Anyone with an 'ac.uk' email address is usually given offers on Microsoft software, laptops and gadgets. Plus, NUS cards can help you get a nifty 10% of clothes, shoes and accessories.
3. Cash back services
If you're not a member of
Quidco.com
you need to join NOW! This shopping cash back service allows you to buy online and receive a percentage of your total back.
So, how does it work? Well, retailers pay a commission each time a customer completes a transaction through Quidco. This commission is then returned to your bank account in the form of cashback. It's really that simple. Other great sites include
topcashback.co.uk
and
greasypalm.co.uk
.
4. Take a road trip
Designer outlet villages and factory shops can also offer big bargains. Some of the best known are The
McArthur Glen
Chain, which has six outlets across the country, the
Bicester Village Outlet
near Oxford and
Clarks Village
in Somerset. All of these places offer significant discounts on designer brands like Molton Brown, Donna Karan, Jigsaw, Gap, Monsoon, Burberry and Prada.
5. Price check
If you're a keen Amazon buyer it's worth checking out
zeezaw.co.uk
. Type in the items you want to buy and the price you want to pay - the site will then watch the products on Amazon and drop you an email when they reach the right price.
Or if you're an eBay obsessive, tell
fatfingers.co.uk
what you want to bid for and it will search the auction site for listings incorporating common typos. This way you find items others aren't tracking down and much lower bids. Result.
6. Get group buying
Make the most of
Groupon
,
Wowcher
and
LivingSocial
to get incredible deals on holidays, spa treatments and experiences. If you're a beauty junkie join
Wahanda.com
which specialises in facials, mani/pedis, massages and spa breaks.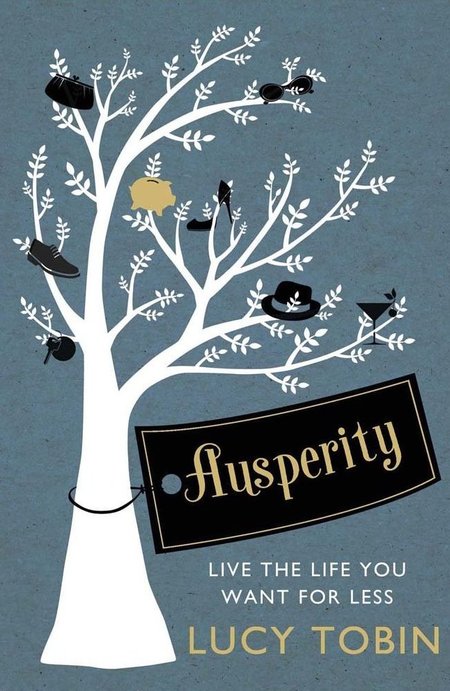 Ausperity: Live the Life You Want for Less
by Lucy Tobin, £7.99, available from
3 January
or on
Kindle
.
What do you think?
Leave a comment below to
be in with a chance of winning a £100 goodie bag
BRITS WON'T PAY OFF XMAS DEBT UNTIL APRIL
BRITS RACK UP £2.3BN IN UNPAID MATE DEBT
FANCY A GIFT? WE'D RATHER HAVE THE CASH