Poor LA Galaxy,
David Beckham
has played his last match for MLS team and if we're lucky this could mean he is coming back to home turf.
But until we find out about that, we get to coo ourselves silly over these lovely snaps of David and his three sons, Brooklyn, Romeo and Cruz.
Seriously, how handsome are they all turning out to be!
Obviously with Posh and Becks as parents, they were always going to be blessed with good genes but seriously, they are all little mini David's!
We bet all the celeb girl babies are going to be crushing hard on the Beckham boys as they grow up. We think Suri Cruise and Cruz Beckham would be the ultimate pair.
Anyway, check out this sweet snap David put up on Facebook of himself, Victoria and the boys. No Harper unfortunately, she was probably practising her trademark pose for the paps...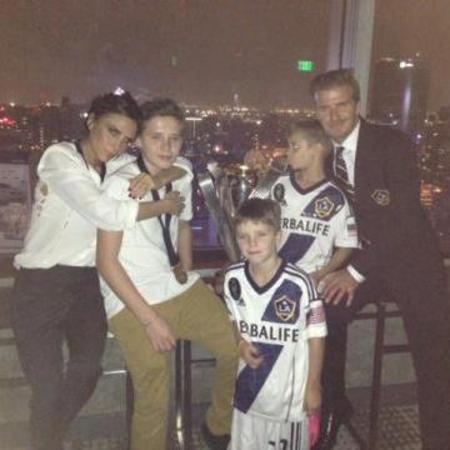 What do you think? Leave a comment below to
be in with a chance of winning a £100 goodie bag
CHRISTMAS 2012: ENTERTAINMENT GIFT IDEAS FOR HIM
CHRIS BROWN POSTS INTIMATE PICTURE WITH RIHANNA
TAYLOR SWIFT AND HARRY STYLES GO PUBLIC