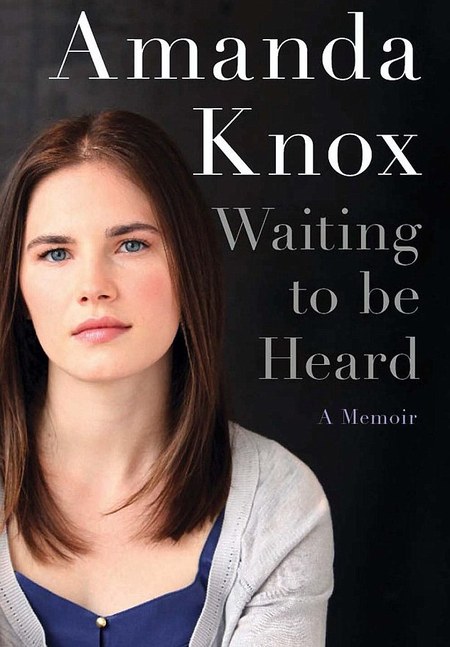 Amanda Knox's life was thrown into turmoil when she was accused and convicted of the murder of British student Meredith Kercher in 2007.
Amanda served four years of a 26-year sentence before a Court of Appeal overturned her conviction and allowed her to go home.
In February 2011 the rights to the 25-year-old's memoir was fought over by 20 publishing companies, but HarperCollins won out with a staggering offer of $4million.
It has been announced that her brutally honest book,
Waiting to be heard
, will be released in April 2013 and retailers are already expecting record sales.
The book will explain Amanda's side of the story without pressure from the media (who nicknamed her Foxy Knoxy and painted her as a master seductress and manipulator).
She will also talk about the events that led to her arrest and her struggles with the complexities of the Italian judicial system according to the publishing giant.
However, the revealing book has been met with anger by Meredith's parents who argue that Amanda has been turned into a false celebrity at the expense of justice for their daughter.
What do you think? Will you read her memoir?
EROTICA BEATS MAN BOOKER PRIZE NOVELS
MIRANDA KERR TWEETS BOOK RECOMMENDATION
THREE INSPIRATIONAL BOOKS BY AMAZING WOMEN