Chris Brown
has reportedly cancelled a scheduled boxing day concert in Guyana after protests from women rights groups over his 2009 assault of ex-girlfriend Rihanna.
Chris is currently on his
Carpe Diem
tour in Europe but according to the
Huffington Post,
event organizers Hits & Jams Entertainment announced that Chris had backed out from the event due to the negative reaction.
However,
Gossip Cop
has since claimed that Chris was never actually committed to the gig.
A source close said that Hits & Jams Entertainment has been "untruthful" about Chris' involvement.
Chris and his reps are yet to address the concert cancellation.
All eyes are on him and Rihanna after claims their controversial new duet,
Nobody's Business
, on her newly released album,
Unapologetic
, may be released as a single in the coming months.
After her whirlwind 777 tour, Rihanna immediately jetted over to reunite with Chris at the Berlin stop of his tour.
She tweeted a picture with the caption, "All alone in my big ole jet!!! See u soon lover"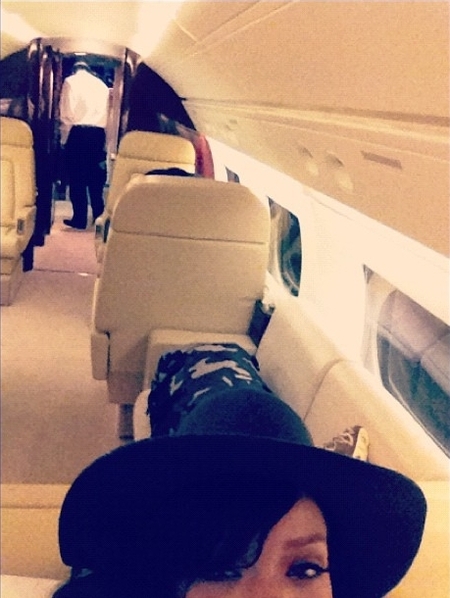 She then tweeted, " #Berlin #CarpeDiem"
Listen to their track below and let us know what they think...
RIHANNA BANNED ON RADIO 1
WATCH: CHRIS BROWN TALKS ABOUT RIHANNA AND HIS EX
BEYONCE TEASES PICTURES OF BLUE IVY