We know you know what it's like...you carefully roll up your headphones, stash them in a neat side pocket of your bag and then, ten minutes later, you take them out in a tangled mess with knots and twists and kinks. WHY DOES IT HAPPEN!
Thankfully, the clever people at gadget developer
thumbsUp!
have created these zip-up headphones that will stay tangle free and provide high quality sound. Result.
They're available in black, pink and orange and are compatible with all phones and MP3 players.
They will be available online towards the end of November, so set a date in your diary and pop them in the bottom of Christmas stockings.
We'll be asking Santa for an orange pair...
Zip Earphones, £12.99,
menkind.co.uk
and
iwantoneofthose.com
.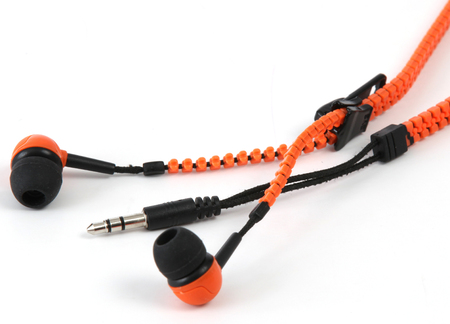 What do you think?
WHAT IS IT? LENOVO IDEAPAD YOGA 13-INCH
WHAT IS IT? NIKE+ FUELBAND
264 MOBILE PHONES STOLEN A DAY